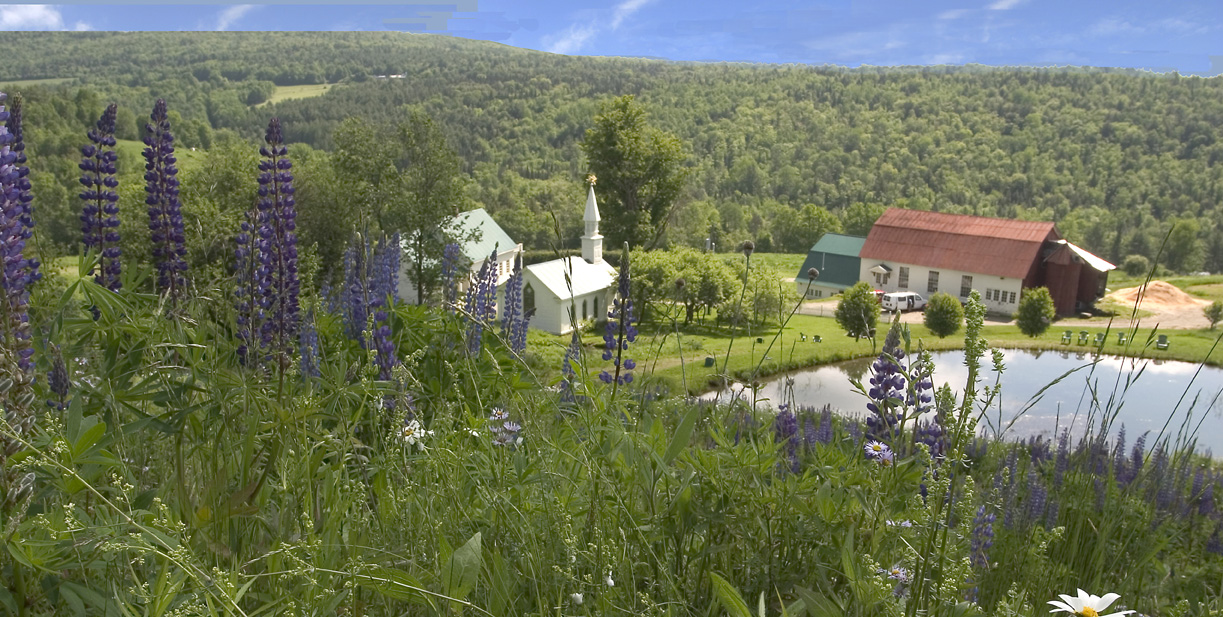 Click here for a slideshow of Dog Mountain images.
Dog Mountain is set on 150 acres on a private mountaintop spot in St. Johnsbury, Vermont. The grounds are always open to people and their dogs. Stephen Huneck and his wife, Gwen, bought the property in 1995. They turned the barn into studio space. After Stephen's unique visionary experience, the Dog Chapel soon followed. The Dog Chapel opened its doors Memorial Day weekend of 2000. The unspoiled haven is covered with hiking trails and dog ponds. Wildflowers abound in the summer and snow-shoeing is a favorite activity in the winter. Year after year, the Dog Chapel and the Stephen Huneck Gallery get more and more visitors from all over the world.
In 2015, the non-profit organization Friends of Dog Mountain (FODM), was established by family and friends of Stephen and Gwen Huneck. As of late 2017, FODM became the owner and manager of Dog Mountain.

Leashes are optional on Dog Mountain. Dogs are free to run, play, swim, and (best of all) meet other dogs! Dogs are not just welcome here, they are cherished.
Click for a map and directions Donate