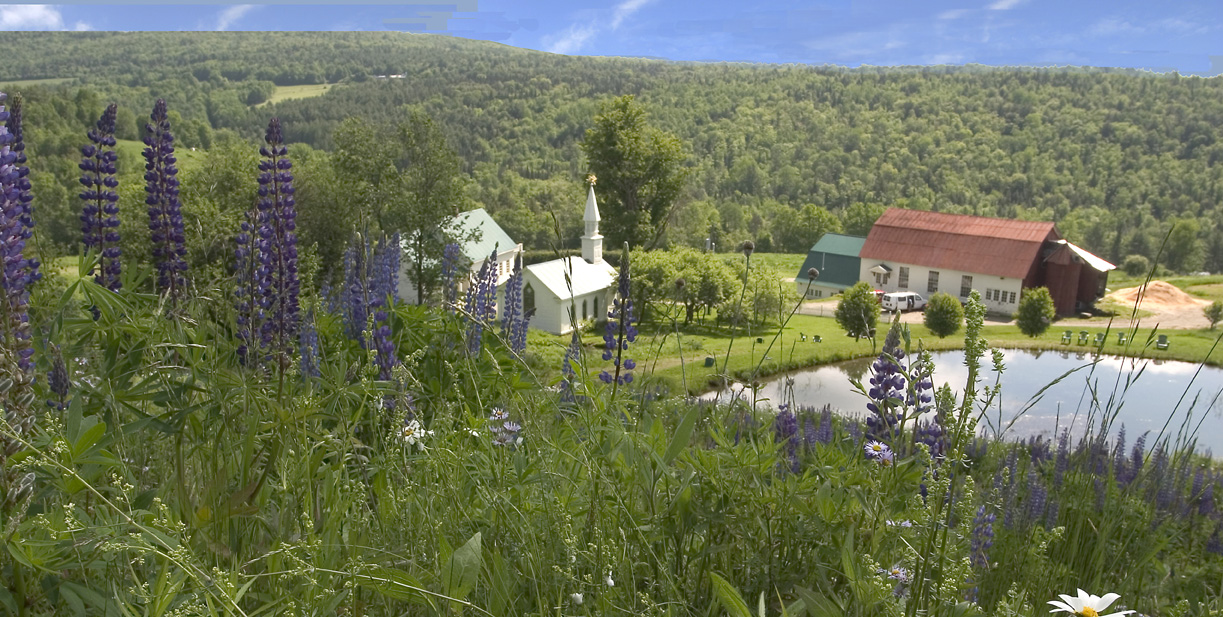 Give the Dog Chapel Wings Restoration Project:
Friends of Dog Mountain works year-round with your support to honor and sustain this legacy. We've recently begun a massive conservation and storage project to preserve Huneck's collection, and we're about to commence restoration and reattachment of the steeple's iconic Angel Dog who used to watch over the Dog Chapel.
We've already secured a donor match for the first $5000 raised toward this project, so you can double the impact of your donation by making a contribution today!
Mission Statement:
Friends of Dog Mountain (FODM) is a 501(c)(3) nonprofit organization established in 2015 by friends and family of the late Stephen and Gwen Huneck to preserve, protect, and steward St. Johnsbury's Dog Mountain and the artistry of Stephen Huneck. Donations made to FODM are tax-deductible to the extent permitted by law.