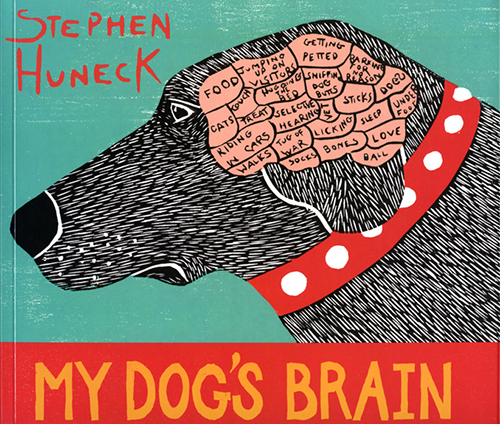 My Dog's Brain - 1st Edition Paperback
Stephen Huneck's beloved black Labrador, Sally, has spawned a whole series of successful children's books, as well as woodcut prints, mugs, T-shirts, stationery, sculpture, tote bags, and even rugs, but the genesis of this world was his now-classic first book, My Dog's Brain. In it, Huneck illustrates the predicaments, pleasures, and appetites that make up a dog's life, whether it's sleeping on the couch, stealing a lick from an ice cream cone, or barking for no good reason.
A perfect gift for Huneck fans and dog lovers who are curious as to what makes their best friends really tick.
Book Size: 10" X 9"
Pages: 96
Paperback