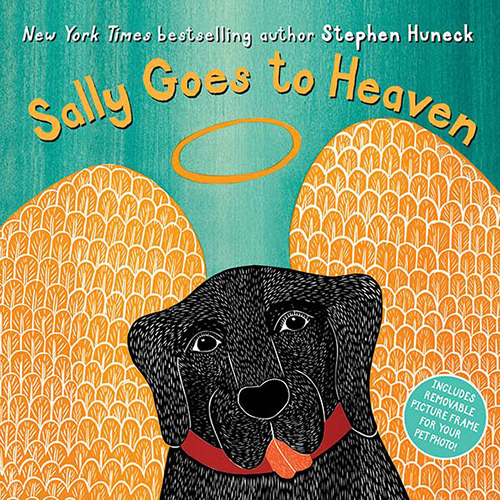 Sally Goes to Heaven
Sally Goes to Heaven is a wonderful, joyous book to help provide gentle insight into the natural cycle of life of a pet, or to share with young children who have recently experienced the loss of a beloved animal.
In this book, Sally passes away and goes to heaven, where she lives happily and helps her family on Earth find a new pet. Described in charming detail, by Sally, the fun loving black lab, with captivating illustrations from original woodcut prints, this wonderful book is a non-threatening way to help children understand the natural cycle of life. Beautifully illustrated, this classic tale captures the imagination of readers and dog lovers of all ages.
"Any family who has ever loved and lost a dog will find comfort in Sally Goes to Heaven. Stephen Huneck's beautiful illustrations and simple text evoke an afterlife that is everything we could hope for our dogs—and ourselves." — Ken Foster, author of The Dogs Who Found Me and I'm a Good Dog
"A deep sense of comfort resounds from the late Huneck's final book about his black Lab, Sally... Huneck's instantly recognizable woodcuts make each scene feel iconic, and his plainspoken prose will provide grieving young pet-owners with a measure of relief." — Publishers Weekly Starred Review
Age Range: 5 - 8 years
Grade Level: Preschool - 3rd
Pages: 48
Hardcover