Weddings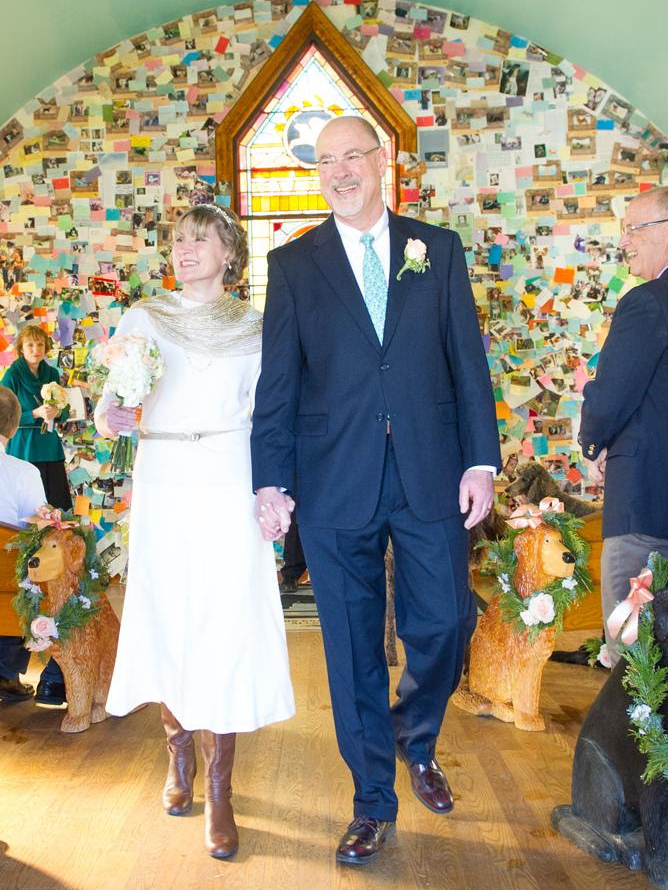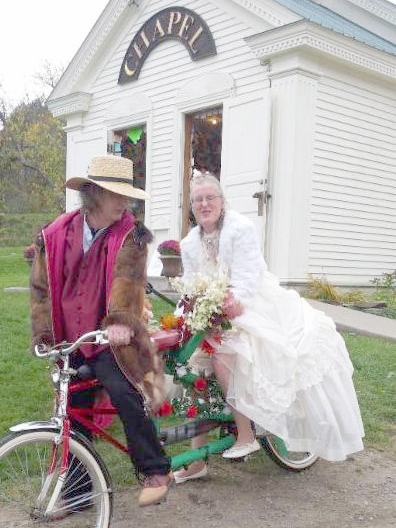 Overview
Holding your wedding on Dog Mountain is a unique and memorable experience that can't be replicated. With several dog-friendly venue options available on the 150 acre property, we have the perfect setting for wedding ceremonies, receptions, or both! Whether you prefer a stunning mountaintop view, or an intimate celebration in the one-of-a-kind Dog Chapel, we can meet your needs.
---
Venue Fees
Venue fees are based on location choice, number of guests, and duration of rental. Dog Mountain can accommodate weddings between 2 - 1500 guests. Please contact us for more information.
---
Catering & Bar Service
Dog Mountain does not provide in-house catering or bar service. We have several suggested vendors that we can recommend, or you can bring your own. All outside food and drink providers must carry all permits, licenses, and insurance as required by Vermont law.
---
Make it a Stephen Huneck Wedding
What would Dog Mountain be without the artistry of American Folk Artist, Stephen Huneck? For an additional fee, the graphic artists at Stephen Huneck Gallery on Dog Mountain will design personalized invitations, stationery, and other wedding accessories.
---
Wedding Links
Venue Options
Suggested Vendors
Photos & Testimonials
Request Information