Golden Jubilee Recap!
May 25, 2017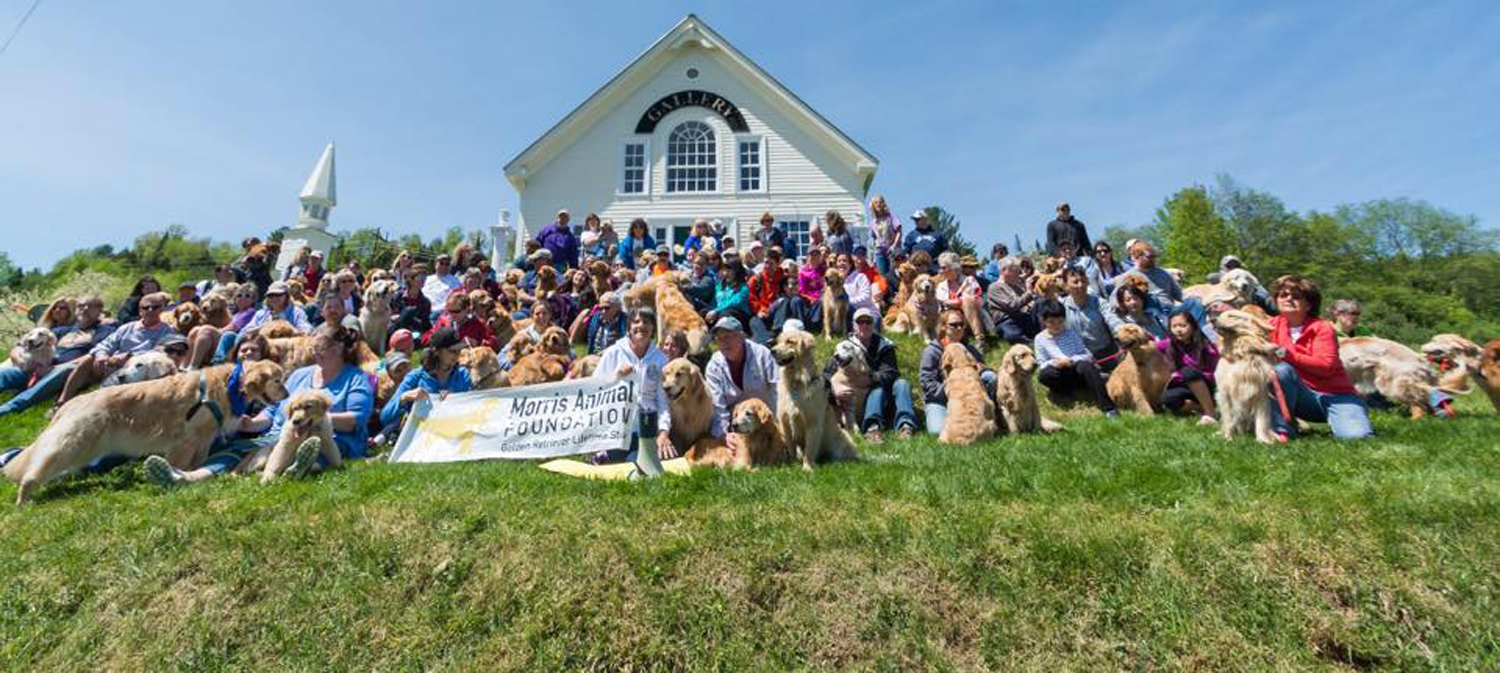 What a brilliant and GOLDEN weekend! Wonderful people, happy dogs, and extraordinary weather all made the 2017 Golden Jubilee one for the books!
With over a hundred Golden Retrievers and 200 people in attendance, it was truly a sight to behold. So many happy, smiling faces – human and canine alike!
Thank you, Sandra Lok and Linda Hadwen for sharing your beautiful photos with us. Looking at them all, we can't stop smiling either!
Thank you to Sandra Lok and her family for organizing such a fantastic event to help promote and sustain support for the
Morris Animal Foundation Golden Retriever Lifetime Study
.
Dog Mountain is always so honored to host these types of dog-friendly and dog-positive parties and events.
Thank you to everyone who came!
We can't wait to see you all again next year!
Thank you for your support! You make Dog Mountain possible!
With love and gratitude,
The Dog Mountain Pack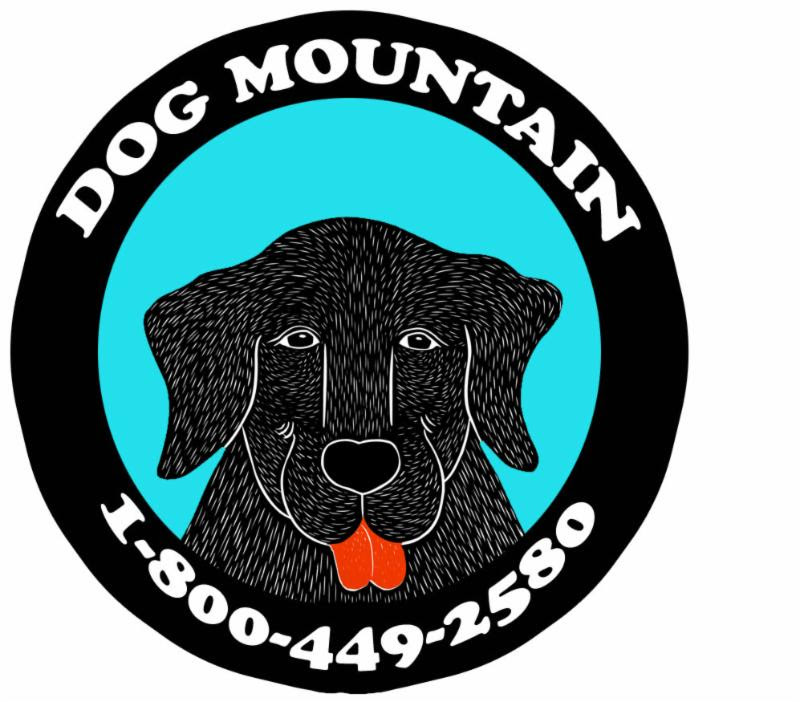 ---
Greetings from Dog Mountain
May 17, 2017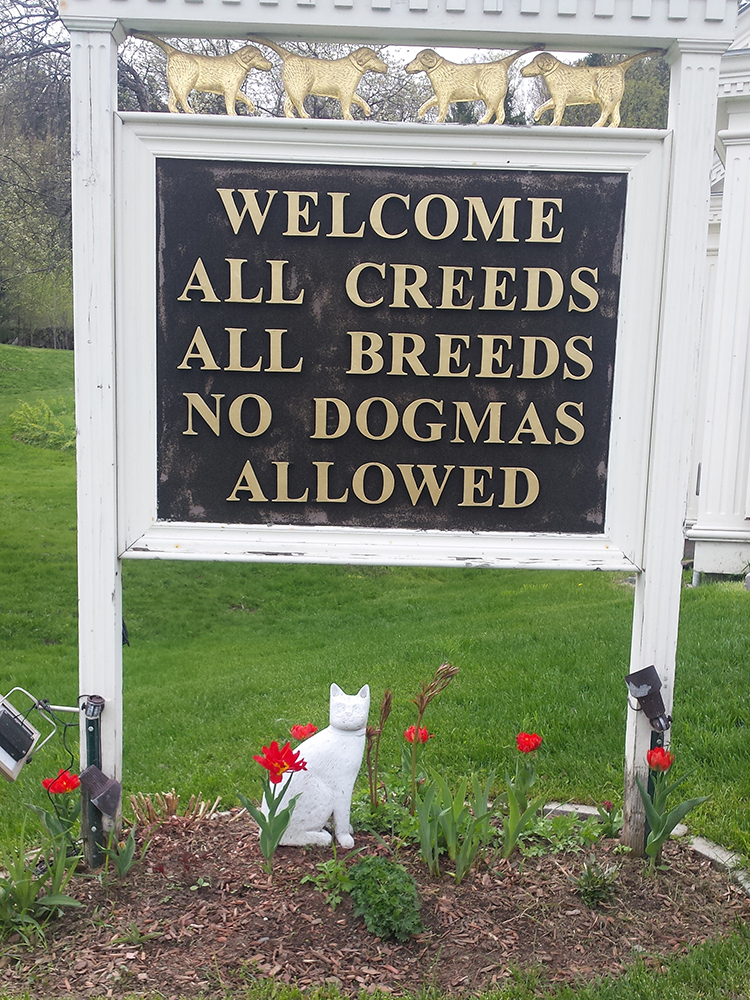 Summer's just around the corner and Dog Mountain is starting to look the part.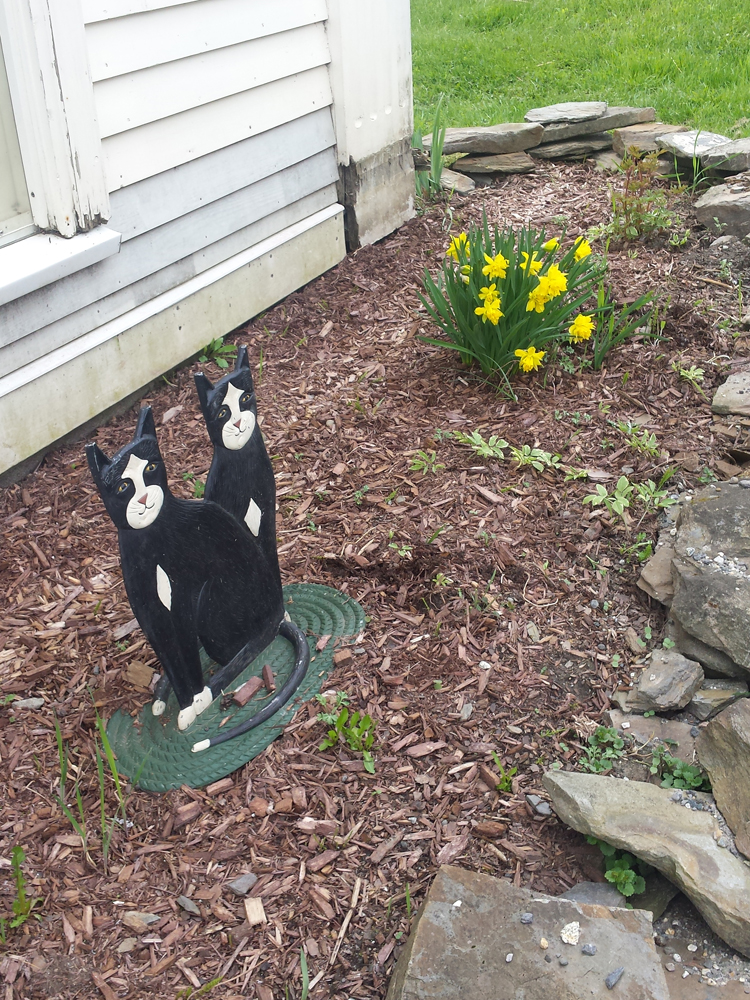 Flowers are popping up everywhere and visitors are loving the warm weather.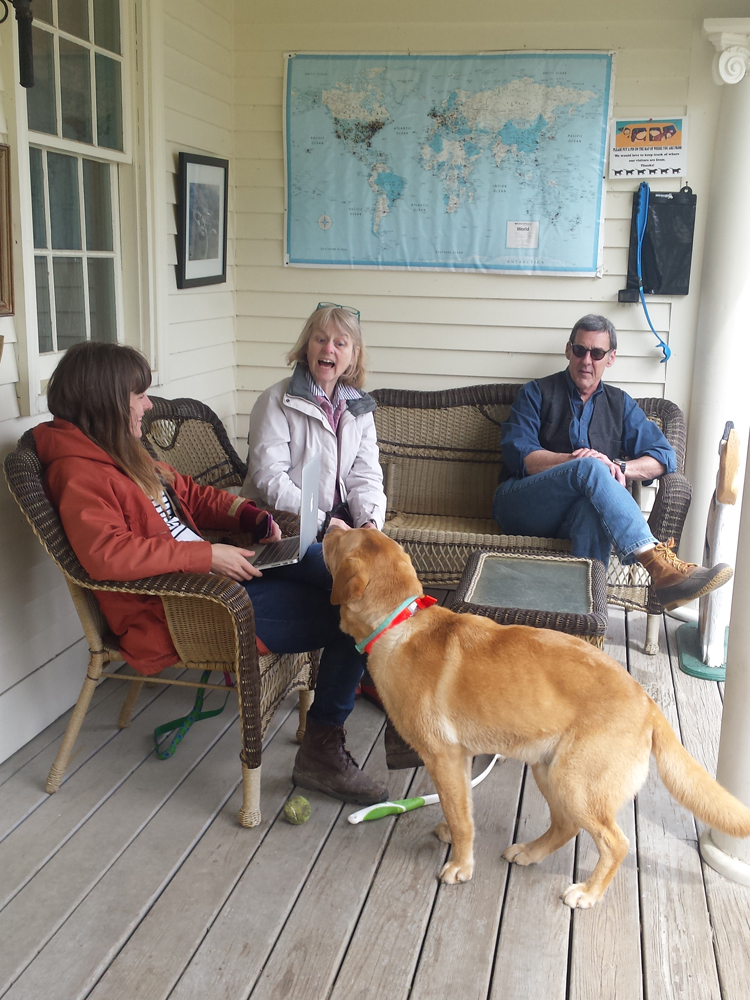 Stop by the gallery to visit for a while before heading out on the trails with your pooch!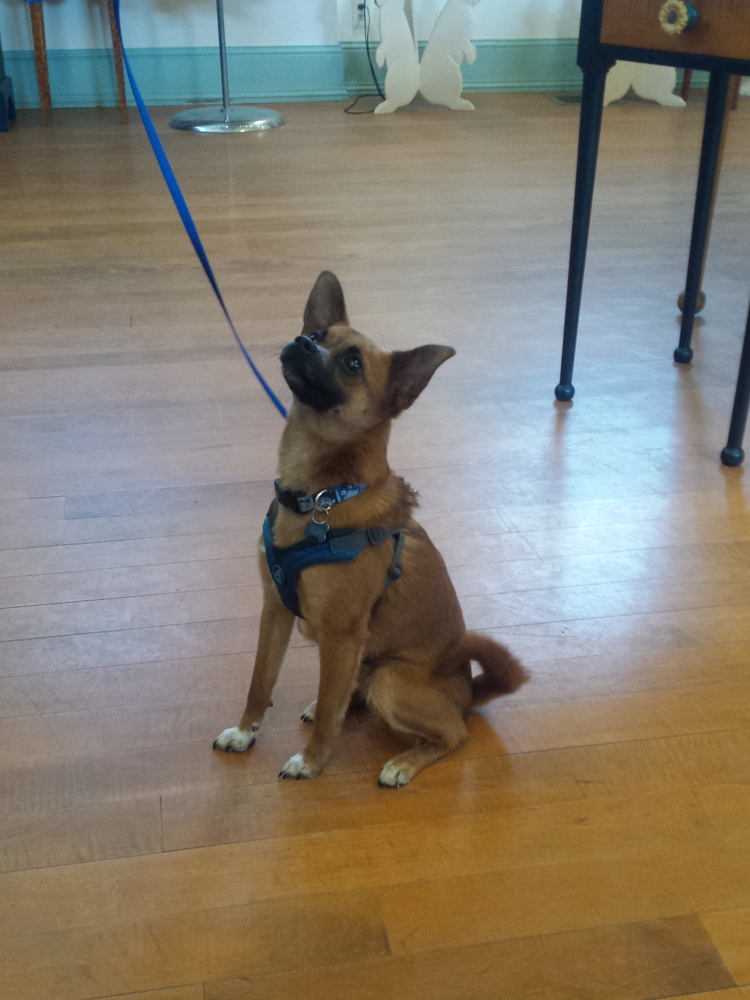 2017 Golden Jubilee: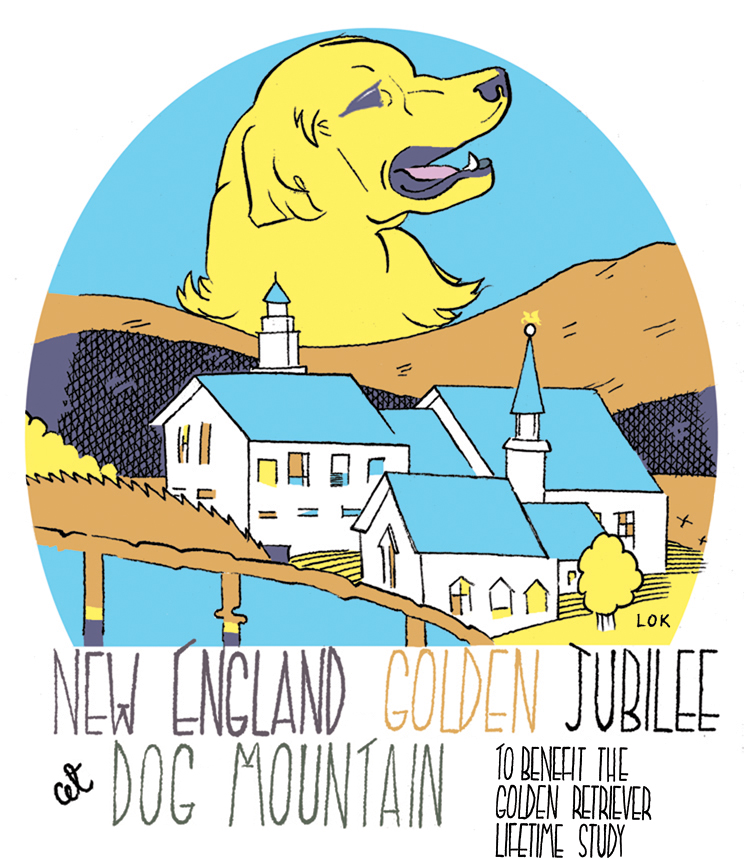 Come one, come all for the 3rd annual New England Golden Jubilee this Saturday at Dog Mountain!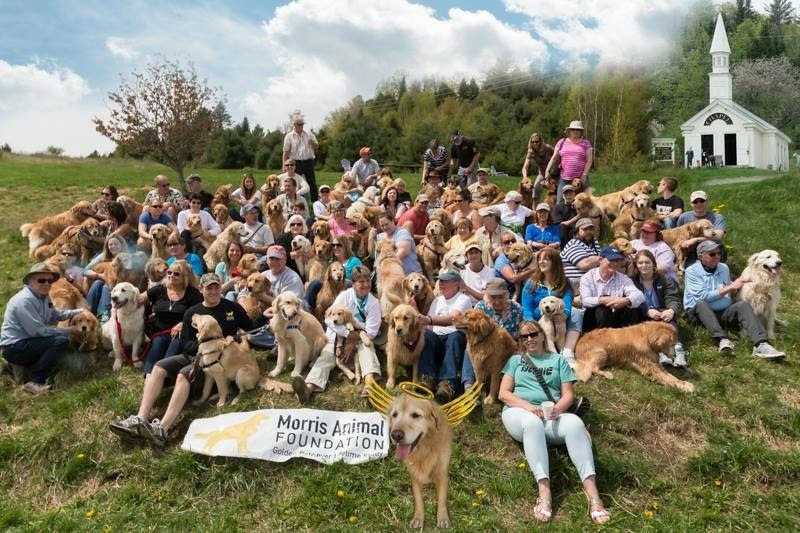 There's nothing better than a gaggle of Goldens! And, with as many as 90 dogs expected, it's sure to be one for the books! The event takes place May 20th, from 10am-5pm.
Learn more about it here
.
Thank you for your support! You make Dog Mountain possible!
With love and gratitude,
The Dog Mountain Pack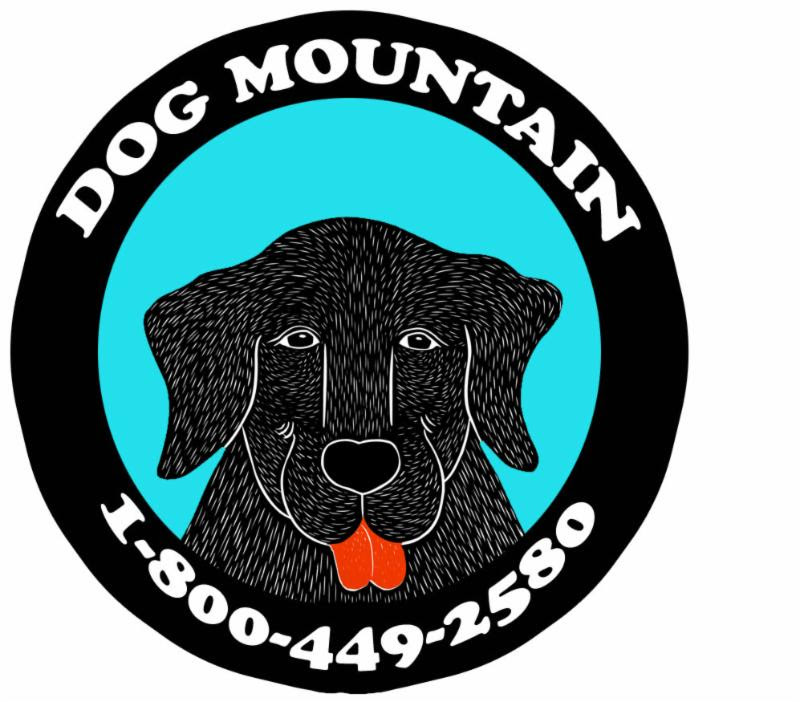 ---
Greetings from Dog Mountain
May 6, 2017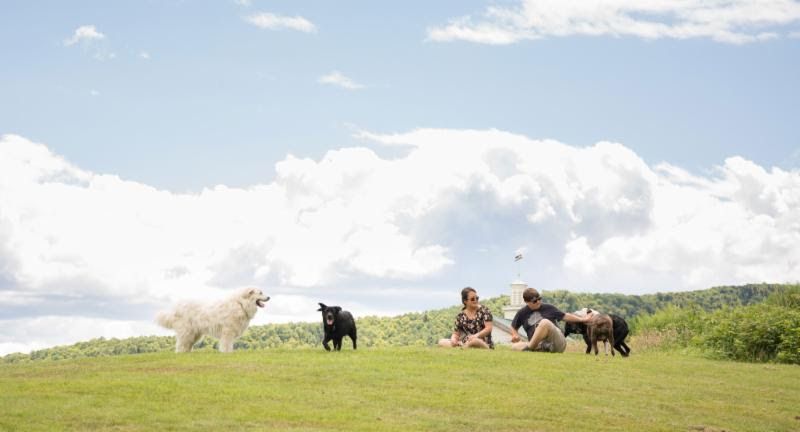 Dog Mountain is officially ready for summer! Warm weather is here to stay. And, after last weekend's Labor of Love event, the Dog Mountain grounds are looking renewed, refreshed, and better than ever!
Labor of Love Recap:

Our Labor of Love Event was a smashing success!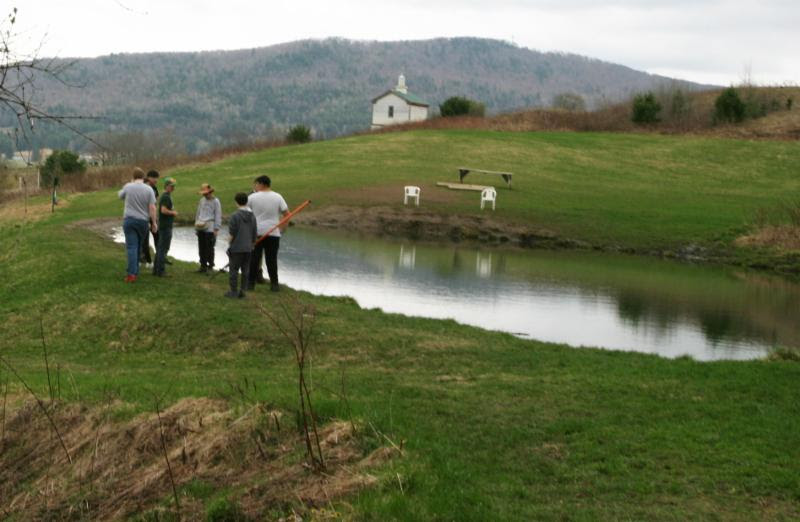 Volunteers and staff worked tirelessly to clean up, clear out, and brighten up the grounds for all the upcoming summer visitors.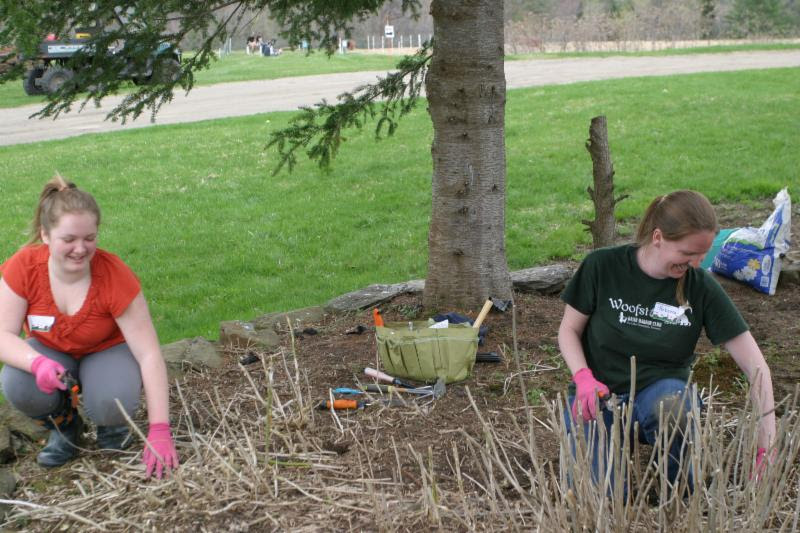 And thanks to our volunteers, and a generous donation from longtime dog mountain fan, we now have a new agility course in place!

A beautifully scenic spot was chosen for the new course. It has already become a treasured addition to Dog Mountain.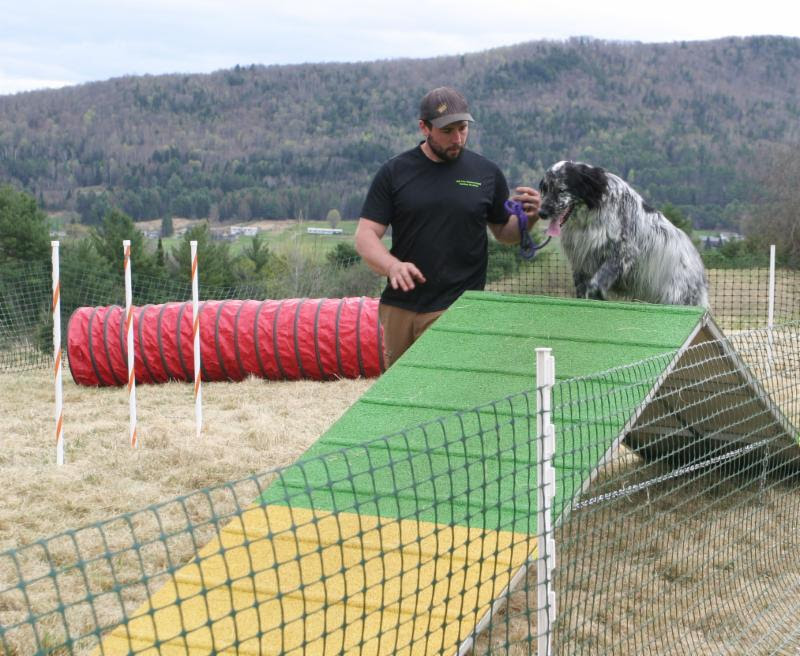 A special thanks to Susan Ohlidal,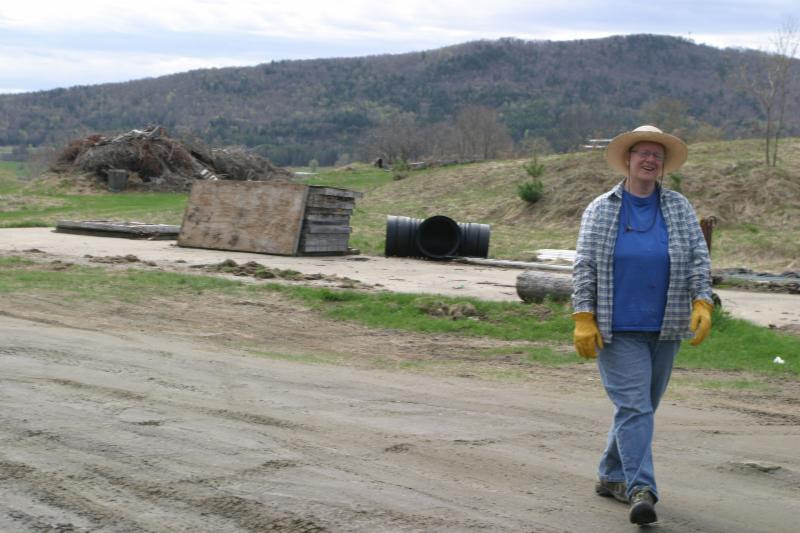 Jeff Scarpino and Off the Beaten Trail canine trainers, and all of the other wonderful volunteers.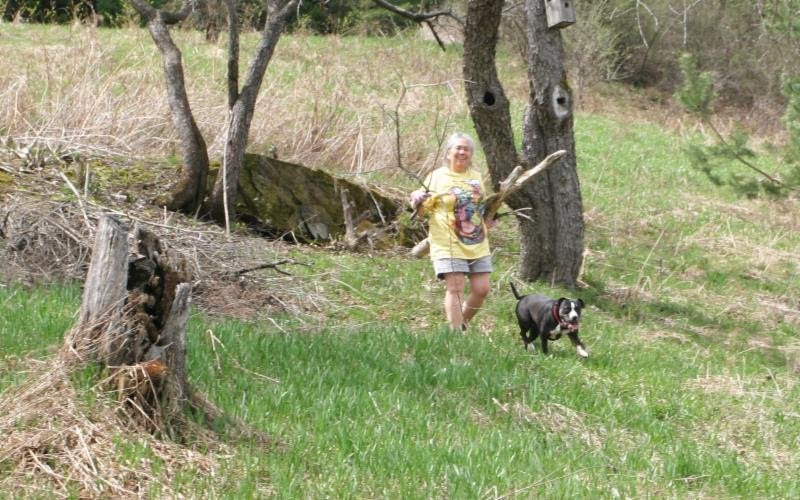 The level of love and dedication they showed to Dog Mountain was absolutely inspiring.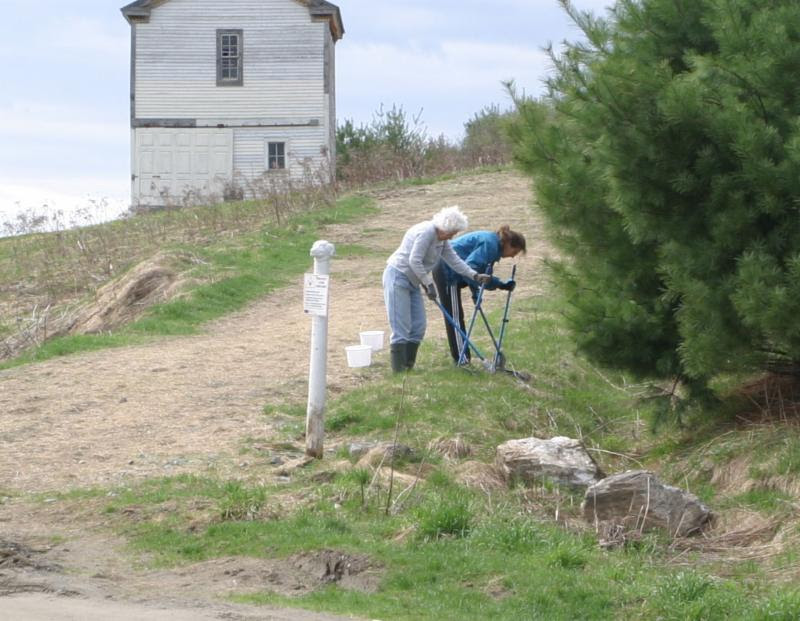 Thank you, thank you, thank you!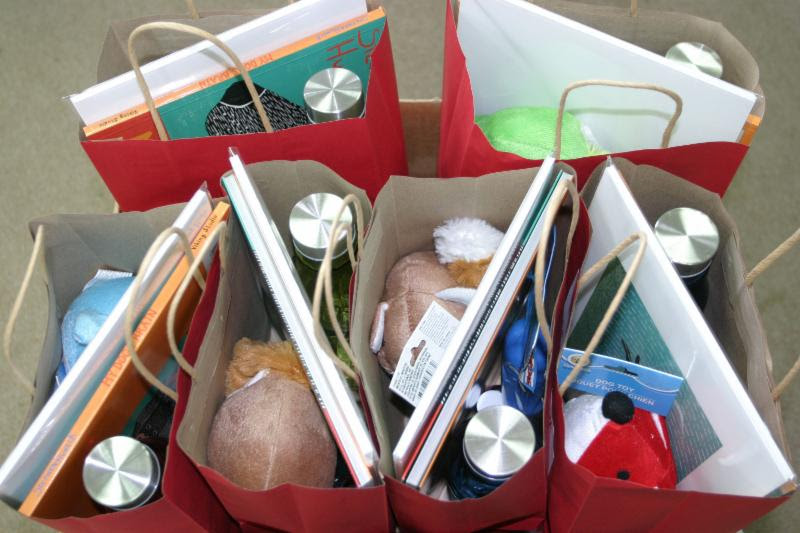 Labor of Love Goody Gift Bags
If you couldn't make it to the Labor of Love Event last weekend but would still like to help out Dog Mountain, please let us know!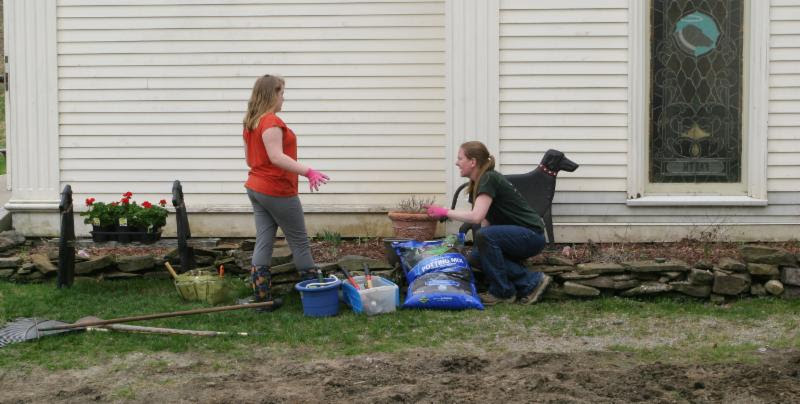 We are looking for volunteers all summer long for a variety of tasks including gardening, maintenance, and dog party help.
Want to help in another way? Please consider making a one-time or recurring donation to our non-profit: Friends of Dog Mountain.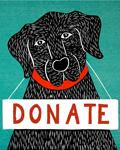 Every donation goes toward helping Dog Mountain build a strong and sustainable future!
Thanks again to all the helping-hands for making this year's gathering another memorable experience!
Dog Mountain in Bloom:
We are excited to offer new Seedles Seed Bombs & Wildflower Seed Ball packets in the Gallery!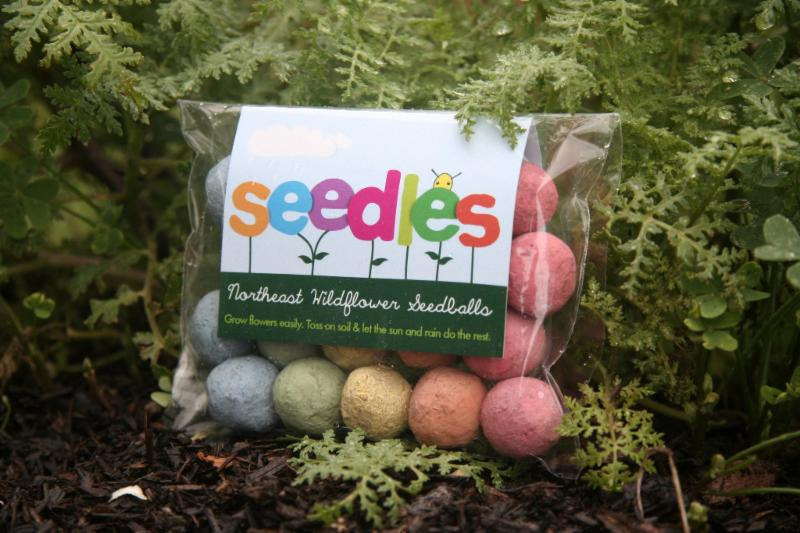 Now you can help Dog Mountain grow the rainbow this season!
Seedles are rainbow bright balls of seed, compost, and clay. All you have to do is throw them and grow them.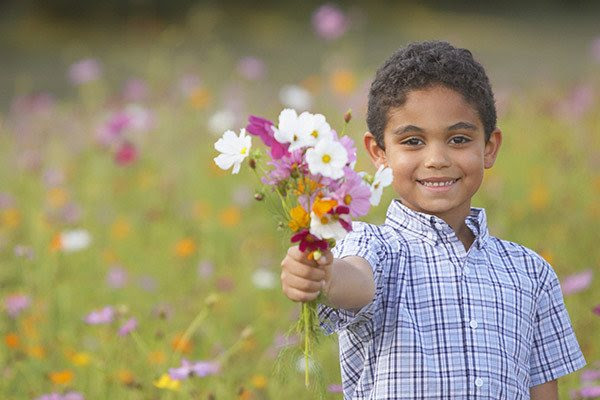 The Seedles packets are for sale in the gallery and can be scattered all over Dog Mountain! The flowers they grow will help encourage and propagate the dwindling bee population. Good for the bees, good for Dog Mountain, and good for the earth.
More Dog Mountain Dog Training Classes: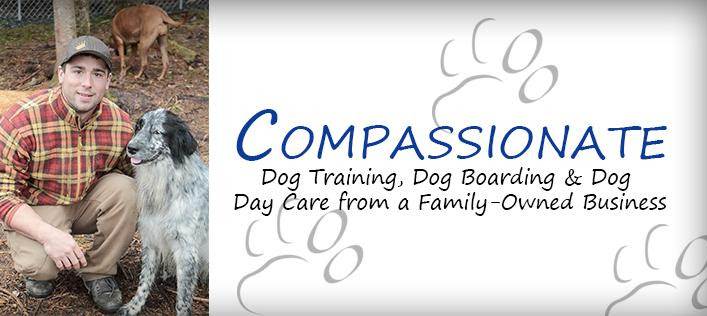 We are excited to welcome back Off the Beaten Trail for more dog training classes at Dog Mountain. The new schedule is out! If you and your pup are interested in participating, please contact Jeff and Gillian Scarpino at offthebeatentrailvt@gmail.com for more information.
Puppy Class - Tuesdays 5:30pm-6:30pm May 23rd-June 27th (6 Weeks)
Canine Good Citizen Class - Tuesdays 6:45pm-7:45pm May 23rd-June 27th (6 Weeks)
Basic Obedience - Wednesdays 5:30pm-6:30pm May 24th-June 14th (4 Weeks)
Leash Walking and Impulse Control - Wednesdays 6:45pm-7:45pm May 24th-June 14th (4 Weeks)
Agility Course - Sundays 10:00am-11:00am June 4th-July 23rd (8 Weeks)
Thank you for your support! You make Dog Mountain possible!
With love and gratitude,
The Dog Mountain Pack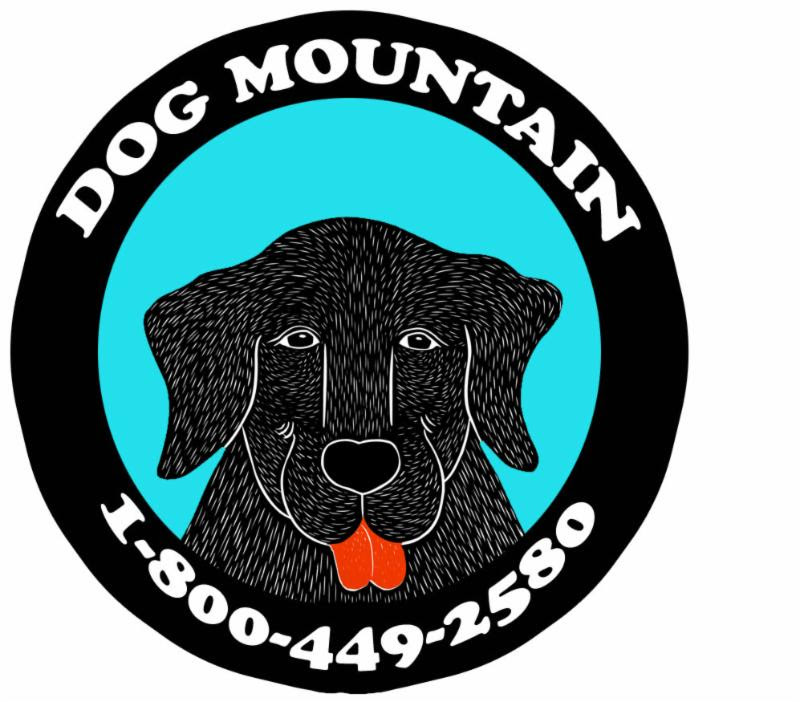 ---
Greetings from Dog Mountain
April 17, 2017
We are basking in the spring sunshine these days at Dog Mountain!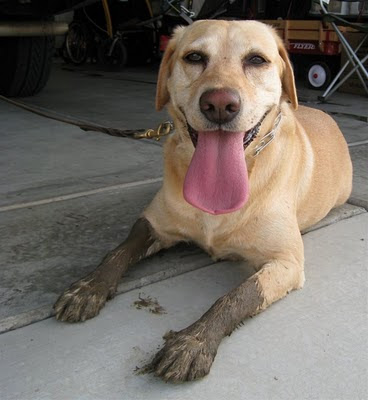 Tails are wagging, paws and boots are muddy, and there are lots of smiling faces coming through the gallery doors.
So much to look forward to in the warmer months ahead and we can't wait to tell you all about it!
Labor of Love Weekend:
Join us on April 29th and 30th for Dog Mountain's annual party of repair, renewal, and restoration!

The Labor of Love Event is the perfect chance to volunteer your time, talents, and sweat to help prepare Dog Mountain for the busy summer season.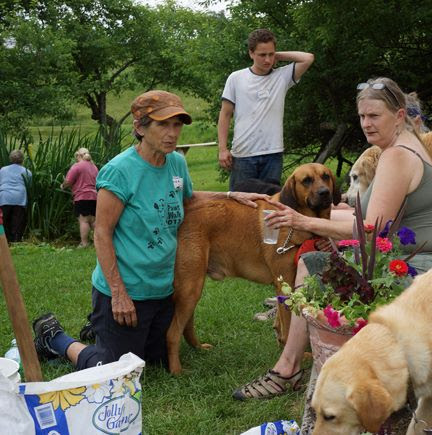 This year we'll be rebuilding our doggy agility course!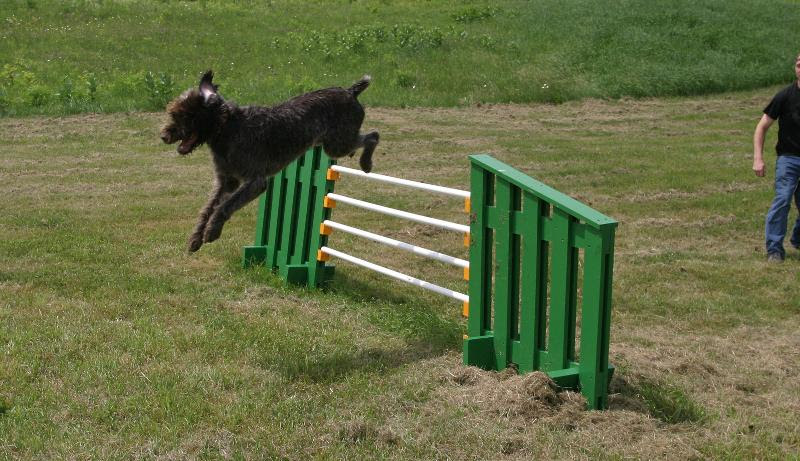 Some of you longtime fans may have fond memories of Dog Mountain's old agility course. Well, it's finally time to bring it back!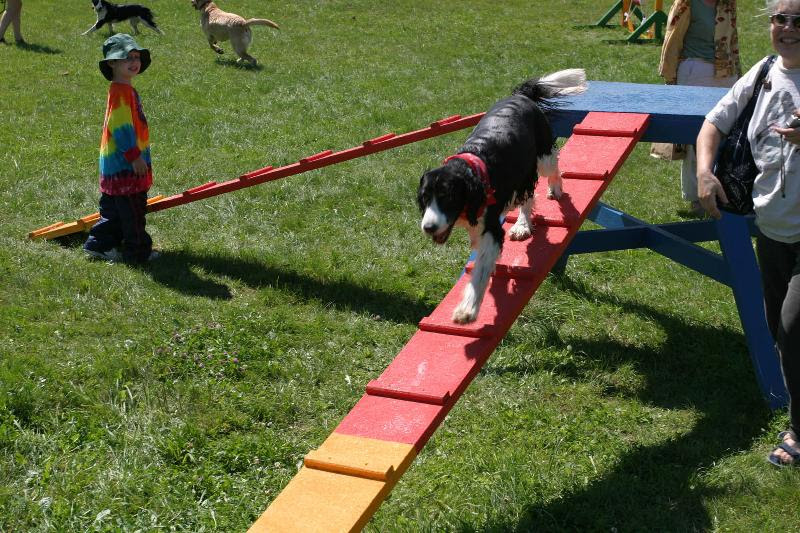 To volunteer for the Labor of Love weekend, please fill out our volunteer form here.
And, if you can't make the event this year, please know that Dog Mountain is always in need of volunteers for a variety of tasks throughout the year like gardening, painting, carpentry, trimming, mowing, trail maintenance, and Dog Party help. If you're interested in chipping in, please let us know!
Thank you for your support! You make Dog Mountain possible!
With love and gratitude,
The Dog Mountain Pack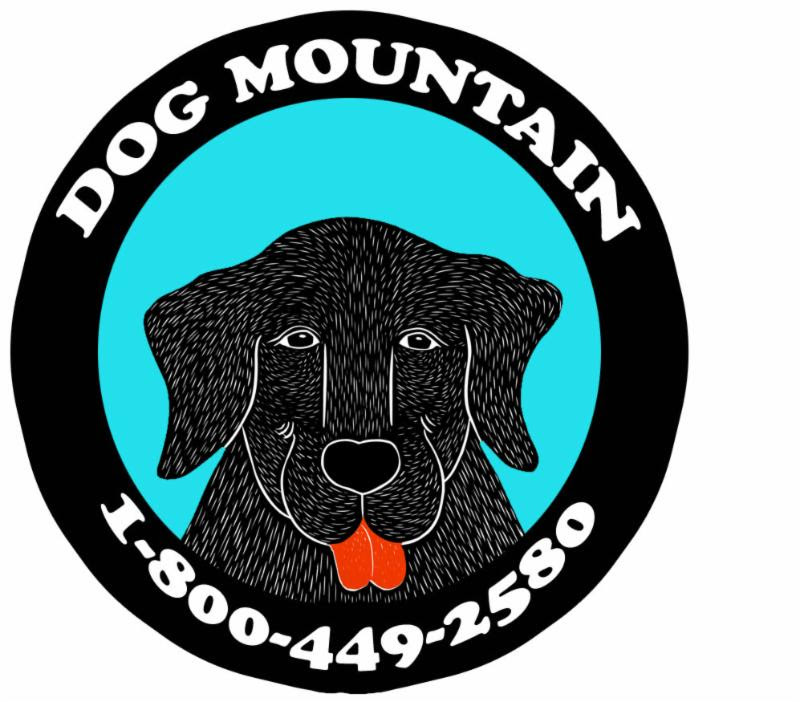 ---
Greetings from Dog Mountain
April 6, 2017
Lots of sun and warmer temperatures this week on Dog Mountain (finally!)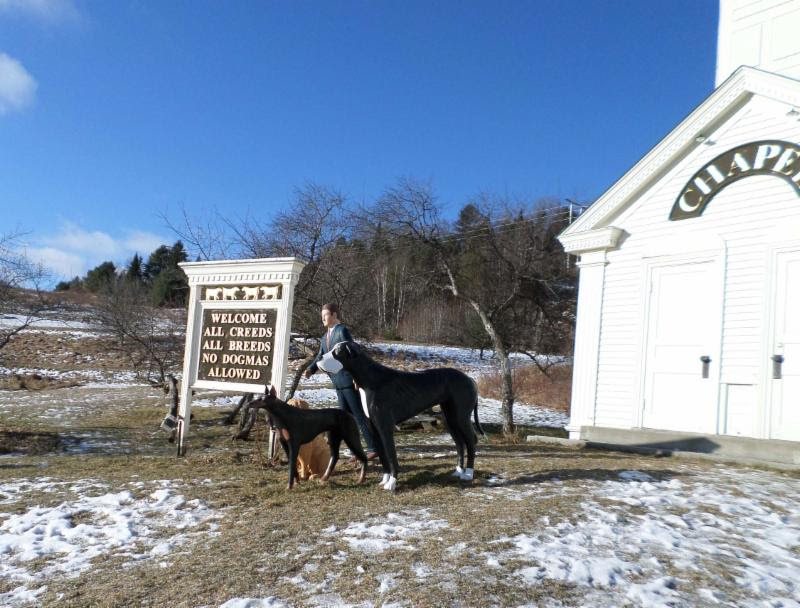 Snow is melting, and you know what that means... MUD SEASON!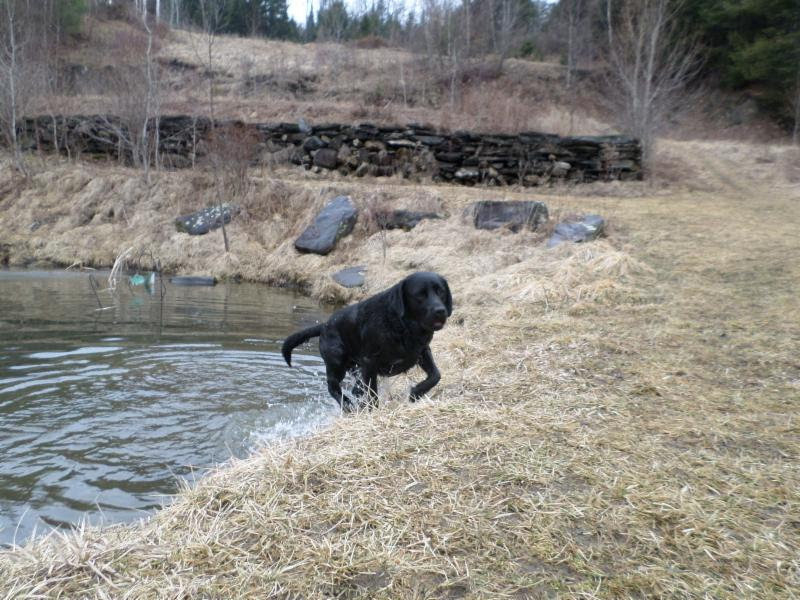 Muddy paws and happy dogs galore. Make sure to wear some boots when you visit!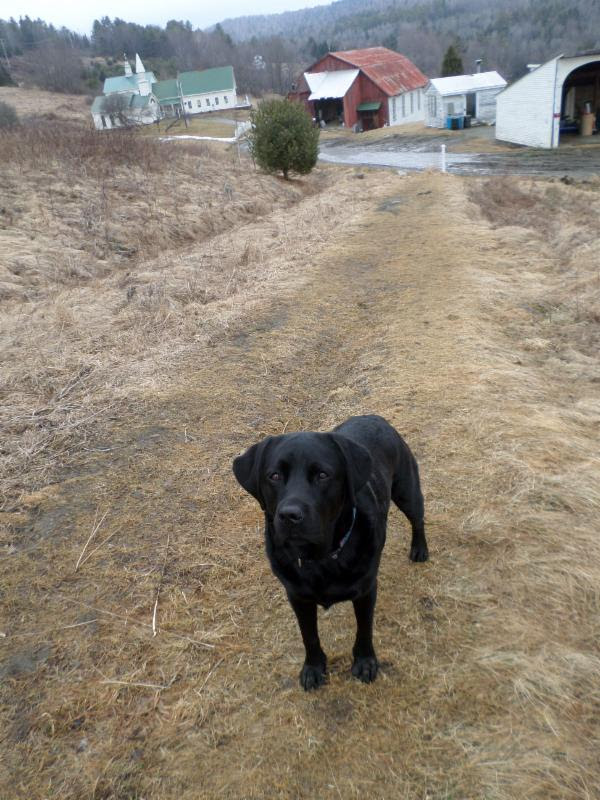 Labor of Love Weekend Event!
Our 5th Annual Labor of Love Volunteer Event is fast approaching!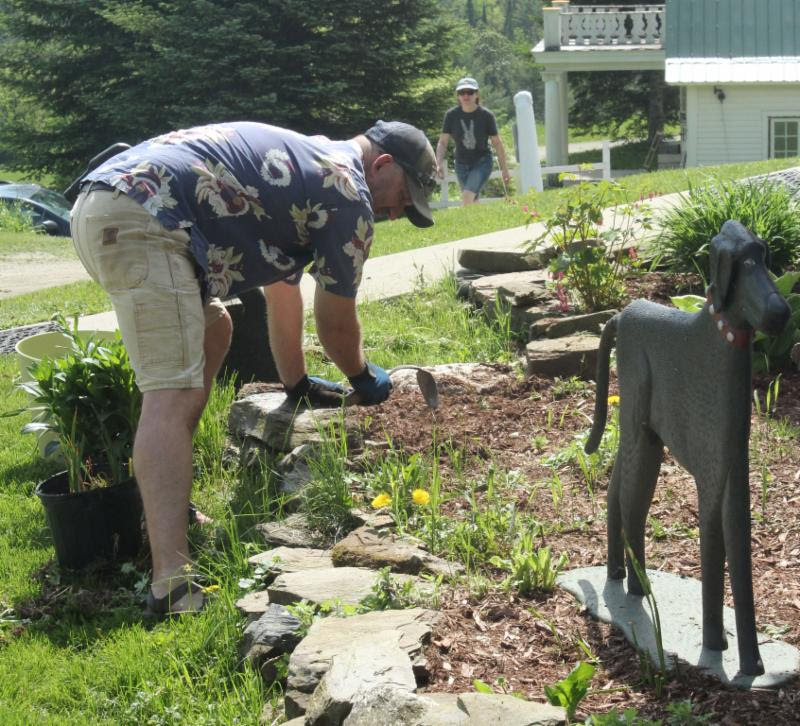 On April 29th and 30th we invite friends of Dog Mountain to volunteer their time, talents, expertise, and sweat to throw Dog Mountain a party of repairs, maintenance, and general sprucing up.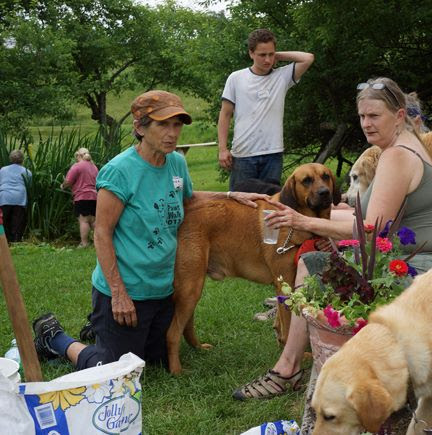 It's a chance for all of us to honor Stephen and Gwen's legacy and give back to the mountain that's given us all so much.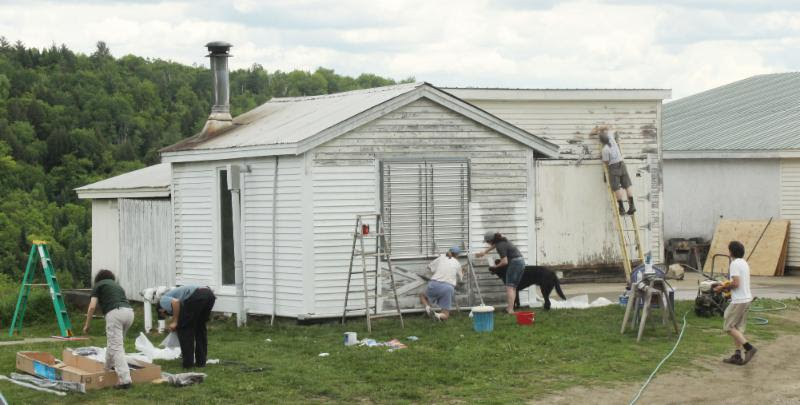 If you're planning on coming, please go to our Volunteer page and fill out the form to tell us a little about yourself, your interests and skills!
News from the Gallery:
This past weekend we had a wonderful visitor in the gallery.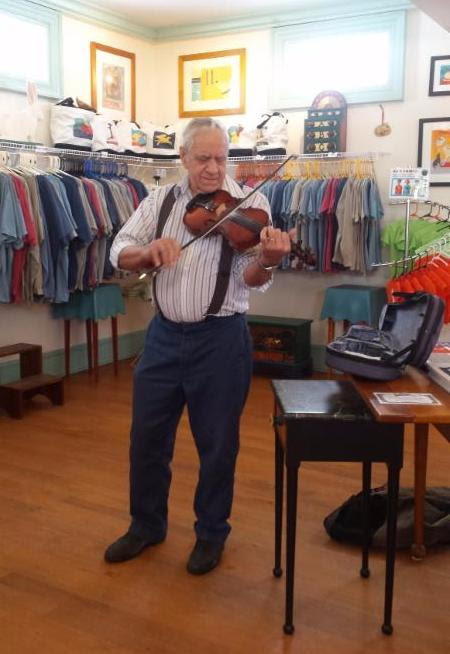 Paul Daniels is a dairy farmer from East Albany, NY who stopped by Dog Mountain on his way to a St. Johnsbury event where he was playing with the local bluegrass band.
This was Paul's first visit to Dog Mountain and we were so lucky to have him give us an impromptu violin performance right in the gallery! Our wonderful gallery manager, Pam McCann, even stepped in to provide vocals!
Thank you, Paul, for the for the memorable musical treat!
Thank you for your support! You make Dog Mountain possible!
With love and gratitude,
The Dog Mountain Pack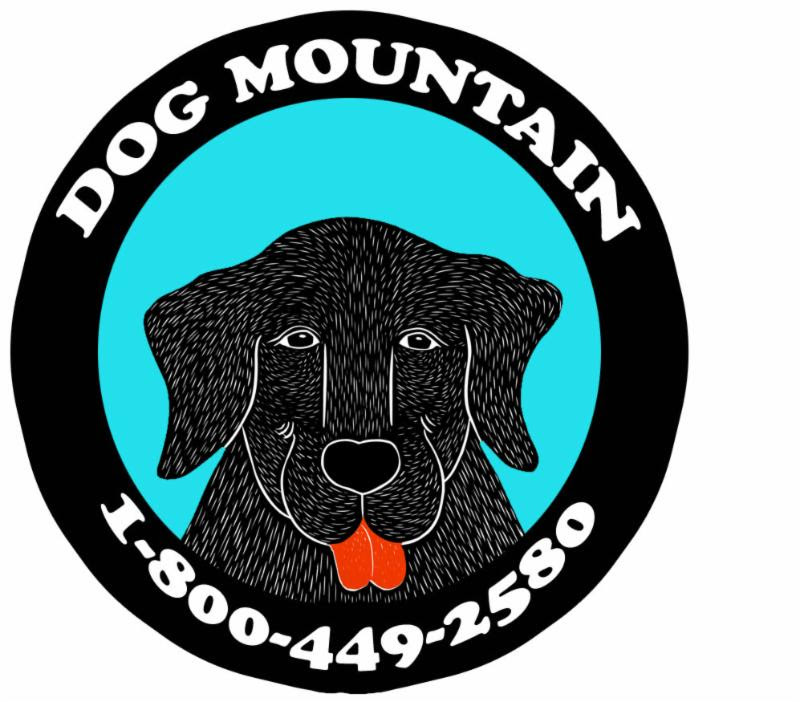 ---
Greetings from Dog Mountain
March 2, 2017
Join us on Saturday, March 11th from noon-8pm for a birthday celebration and bonfire in honor of Dog Mountain's beloved mascot, Sally!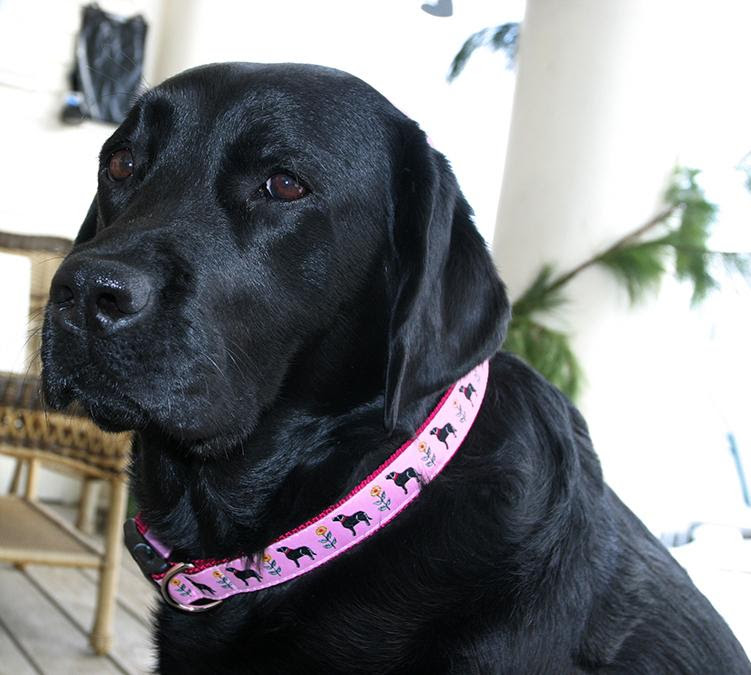 Bring your pooch and join us to celebrate Sally's 4th trip around the sun!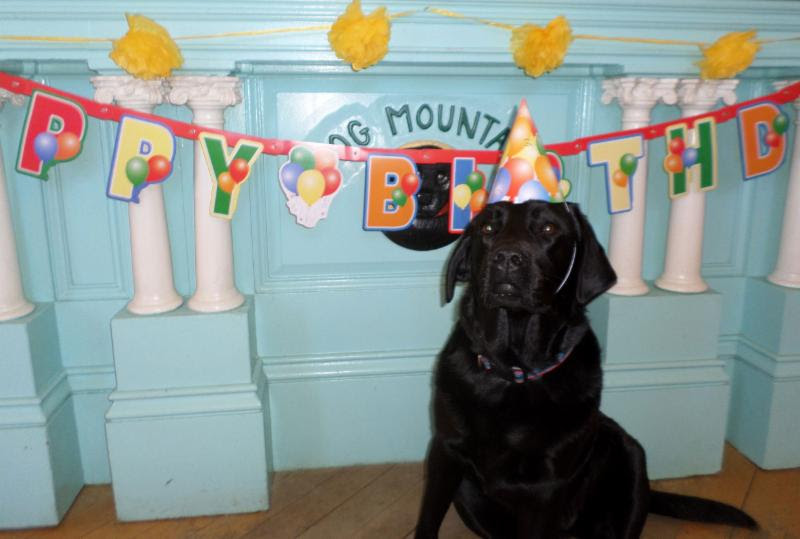 From noon to 5pm, Sally will greet her birthday guests in the gallery. Join her for doggie (and people) birthday cupcakes, as well as other delicious sweets and treats. Puppy party favors will be given out to four-legged partygoers, and Makin' Maple will provide Sugar on Snow for our two-legged guests.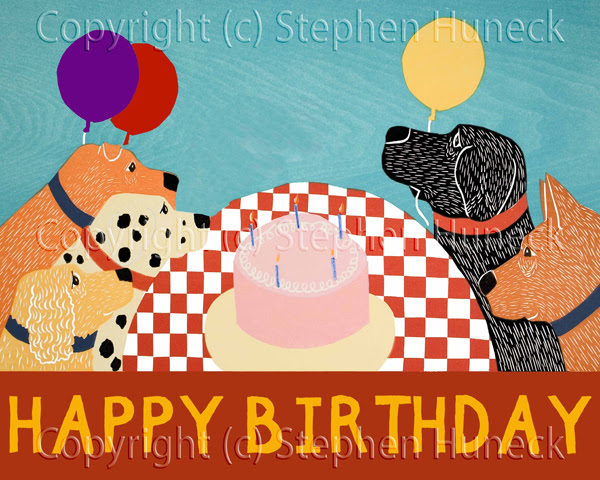 Afterwards, join Sally on the mountain for some snowy fun! Sledding, ice skating, snowshoeing, and hiking! The Dog Mountain trails will be lit with tiki torches and luminarias -- perfect for a nighttime hike.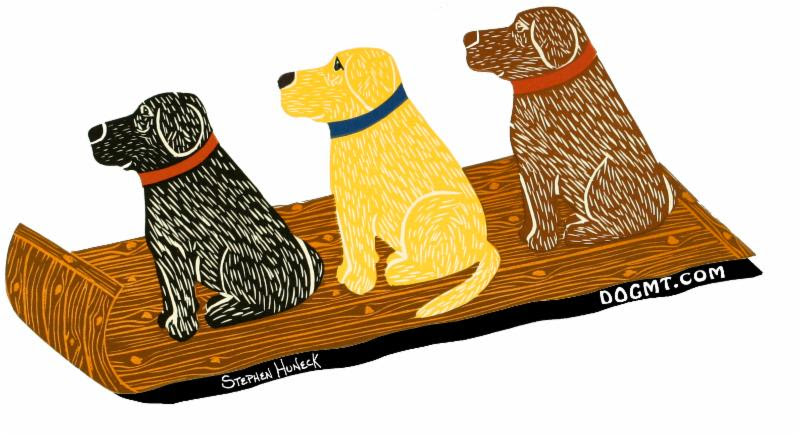 The bonfire will be burning until 8 pm. Gather round to roast some s'mores and hotdogs while enjoying a birthday snuggle under the stars with Sally!
In lieu of birthday presents, Dog Mountain will be accepting donations of pet food, pet supplies, and old towels and blankets for the Kingdom Animal Shelter.
The event is volunteer driven and free to everyone. And, as always, dogs welcome!
Thank you for your support! You make Dog Mountain possible!
With love and gratitude,
The Dog Mountain Pack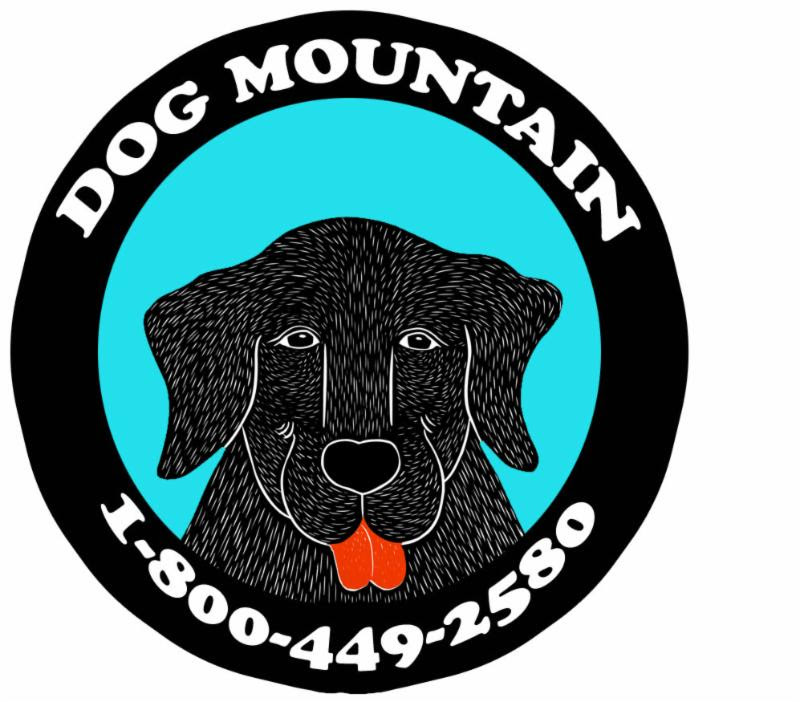 ---