Greetings from Dog Mountain
April 17, 2017
We are basking in the spring sunshine these days at Dog Mountain!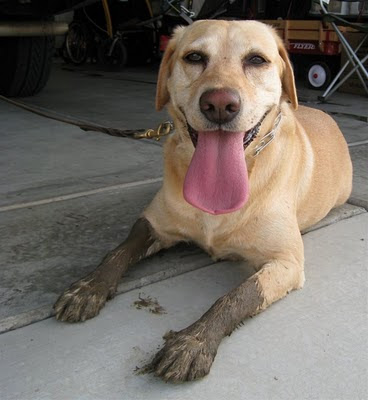 Tails are wagging, paws and boots are muddy, and there are lots of smiling faces coming through the gallery doors.
So much to look forward to in the warmer months ahead and we can't wait to tell you all about it!
Labor of Love Weekend:
Join us on April 29th and 30th for Dog Mountain's annual party of repair, renewal, and restoration!

The Labor of Love Event is the perfect chance to volunteer your time, talents, and sweat to help prepare Dog Mountain for the busy summer season.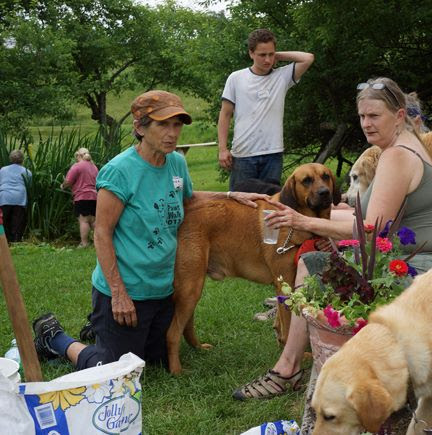 This year we'll be rebuilding our doggy agility course!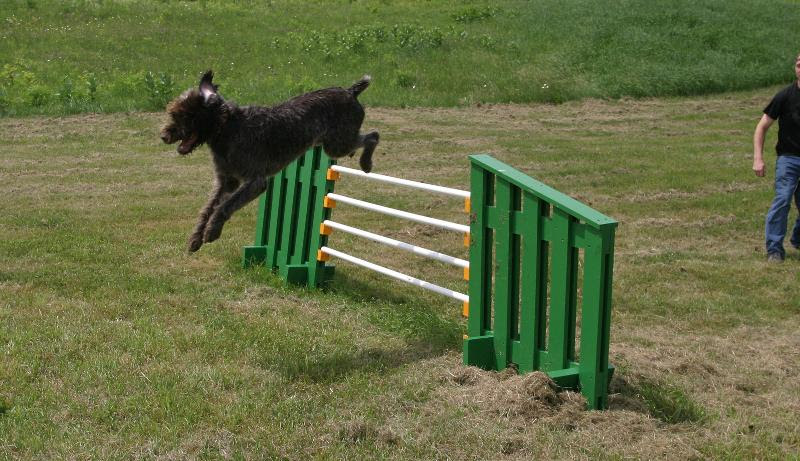 Some of you longtime fans may have fond memories of Dog Mountain's old agility course. Well, it's finally time to bring it back!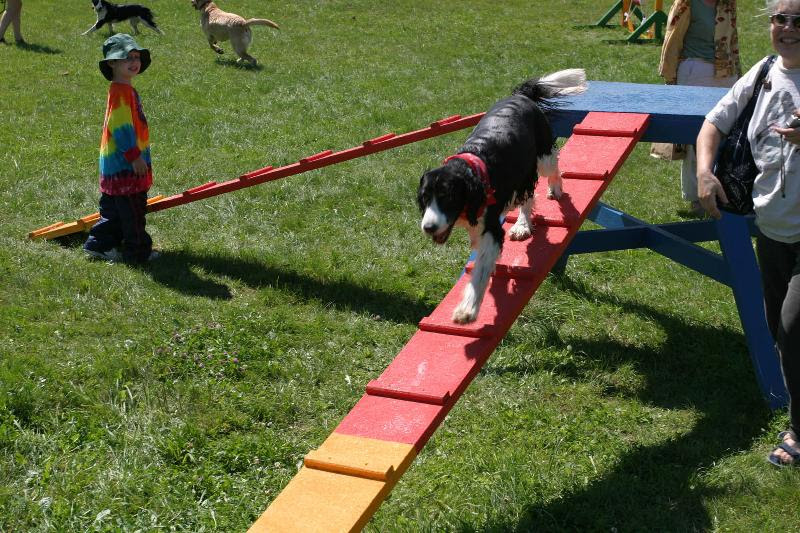 To volunteer for the Labor of Love weekend, please fill out our volunteer form here.
And, if you can't make the event this year, please know that Dog Mountain is always in need of volunteers for a variety of tasks throughout the year like gardening, painting, carpentry, trimming, mowing, trail maintenance, and Dog Party help. If you're interested in chipping in, please let us know!
Thank you for your support! You make Dog Mountain possible!
With love and gratitude,
The Dog Mountain Pack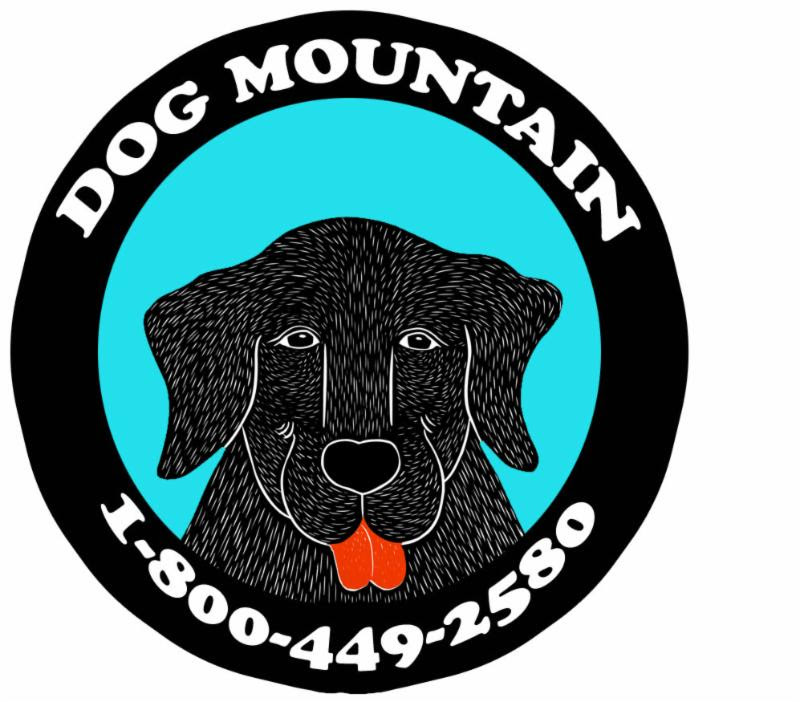 ---
Greetings from Dog Mountain
April 6, 2017
Lots of sun and warmer temperatures this week on Dog Mountain (finally!)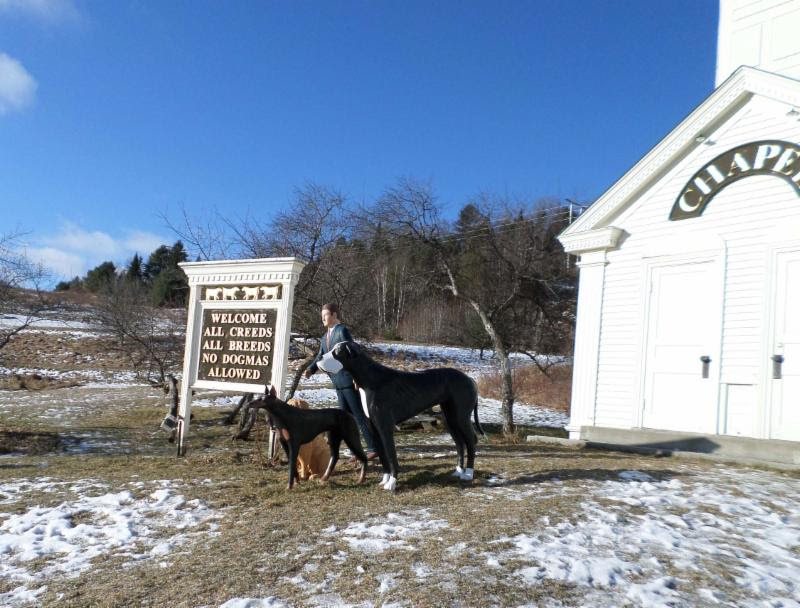 Snow is melting, and you know what that means... MUD SEASON!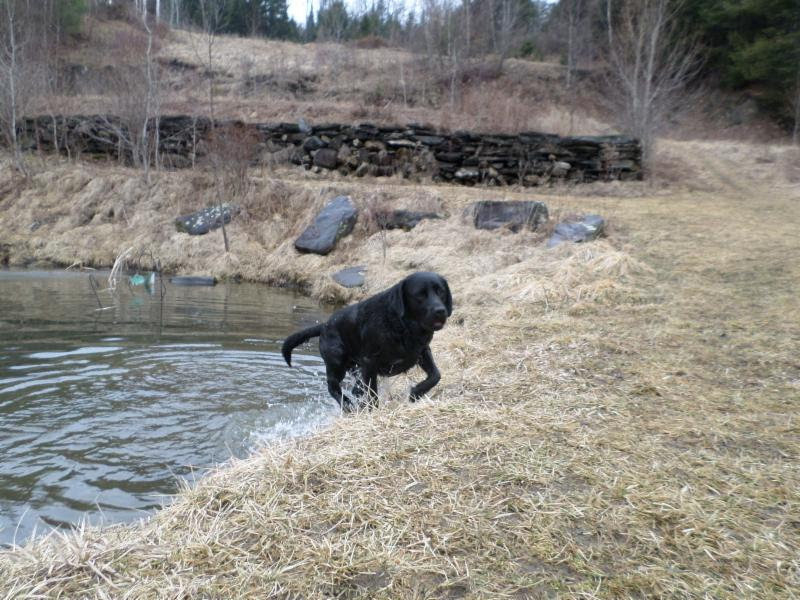 Muddy paws and happy dogs galore. Make sure to wear some boots when you visit!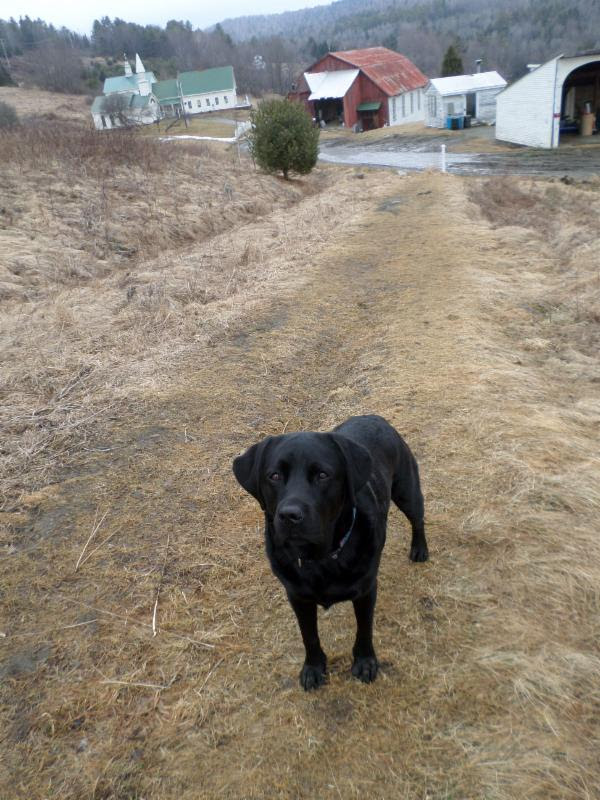 Labor of Love Weekend Event!
Our 5th Annual Labor of Love Volunteer Event is fast approaching!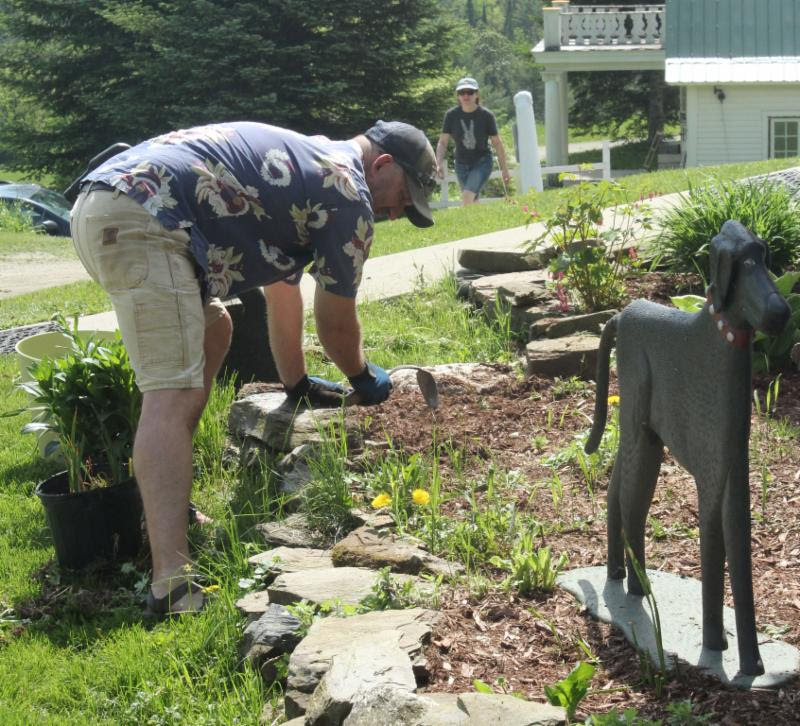 On April 29th and 30th we invite friends of Dog Mountain to volunteer their time, talents, expertise, and sweat to throw Dog Mountain a party of repairs, maintenance, and general sprucing up.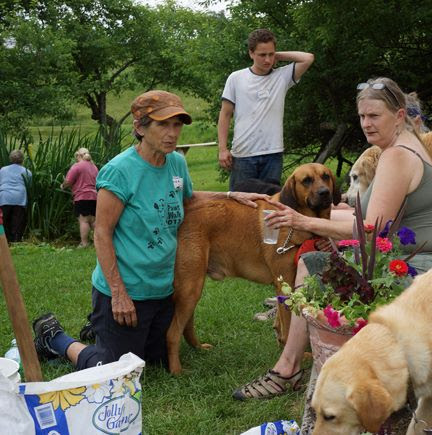 It's a chance for all of us to honor Stephen and Gwen's legacy and give back to the mountain that's given us all so much.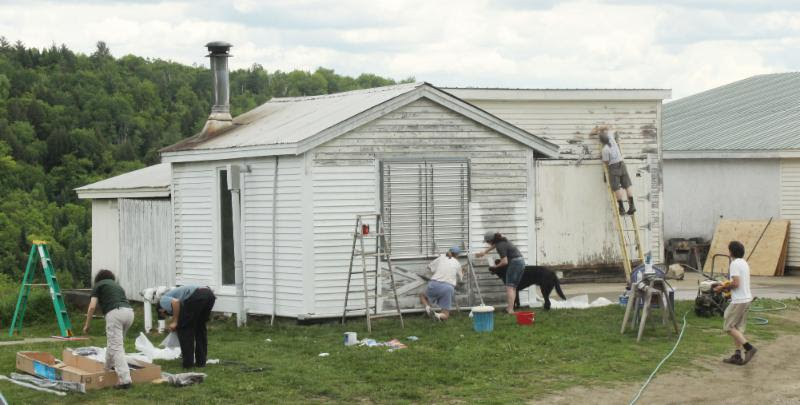 If you're planning on coming, please go to our Volunteer page and fill out the form to tell us a little about yourself, your interests and skills!
News from the Gallery:
This past weekend we had a wonderful visitor in the gallery.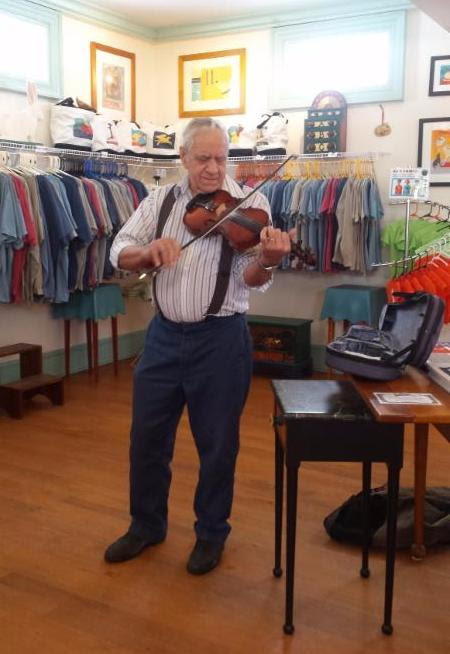 Paul Daniels is a dairy farmer from East Albany, NY who stopped by Dog Mountain on his way to a St. Johnsbury event where he was playing with the local bluegrass band.
This was Paul's first visit to Dog Mountain and we were so lucky to have him give us an impromptu violin performance right in the gallery! Our wonderful gallery manager, Pam McCann, even stepped in to provide vocals!
Thank you, Paul, for the for the memorable musical treat!
Thank you for your support! You make Dog Mountain possible!
With love and gratitude,
The Dog Mountain Pack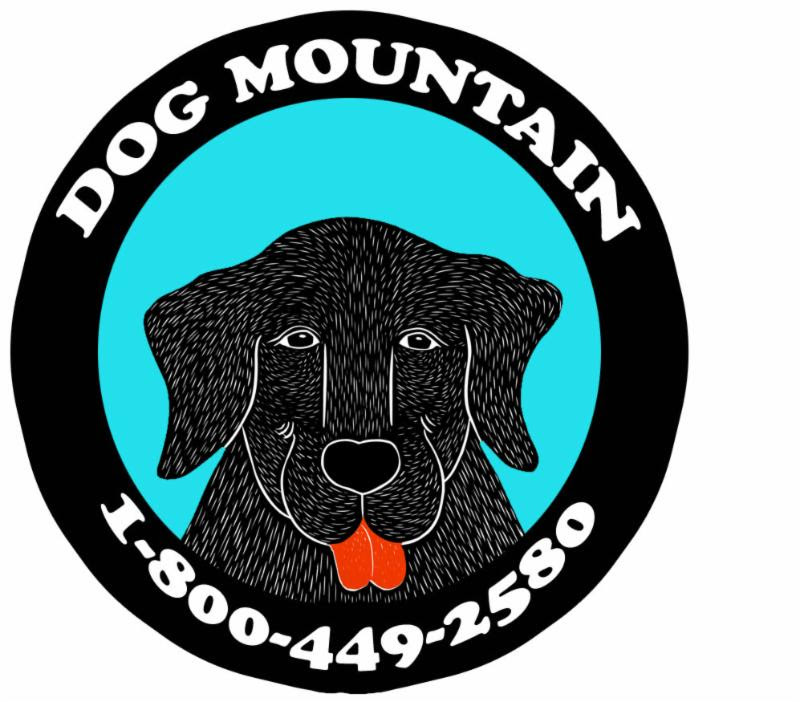 ---
Greetings from Dog Mountain
March 2, 2017
Join us on Saturday, March 11th from noon-8pm for a birthday celebration and bonfire in honor of Dog Mountain's beloved mascot, Sally!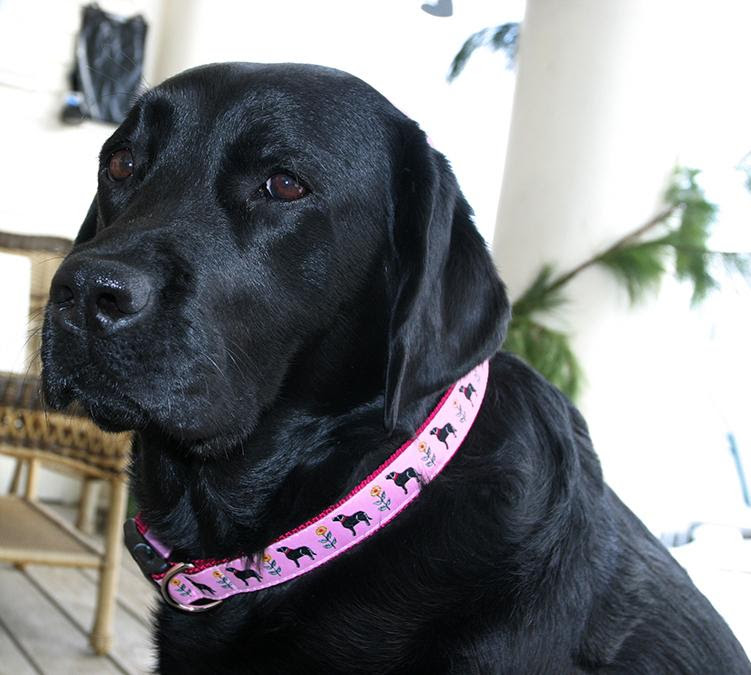 Bring your pooch and join us to celebrate Sally's 4th trip around the sun!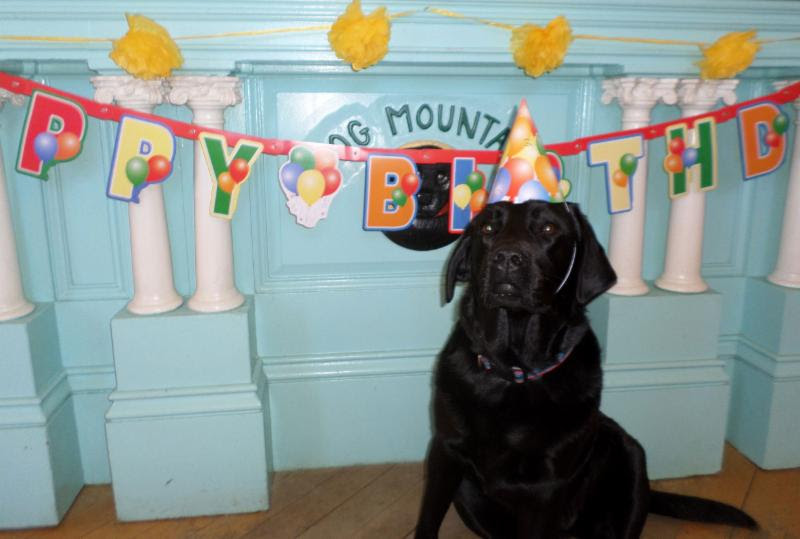 From noon to 5pm, Sally will greet her birthday guests in the gallery. Join her for doggie (and people) birthday cupcakes, as well as other delicious sweets and treats. Puppy party favors will be given out to four-legged partygoers, and Makin' Maple will provide Sugar on Snow for our two-legged guests.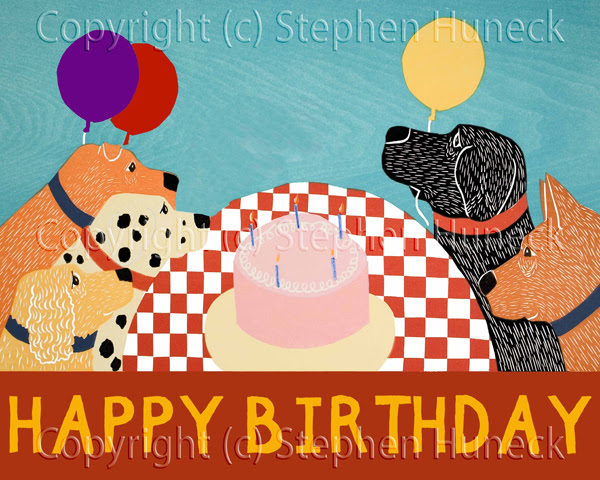 Afterwards, join Sally on the mountain for some snowy fun! Sledding, ice skating, snowshoeing, and hiking! The Dog Mountain trails will be lit with tiki torches and luminarias -- perfect for a nighttime hike.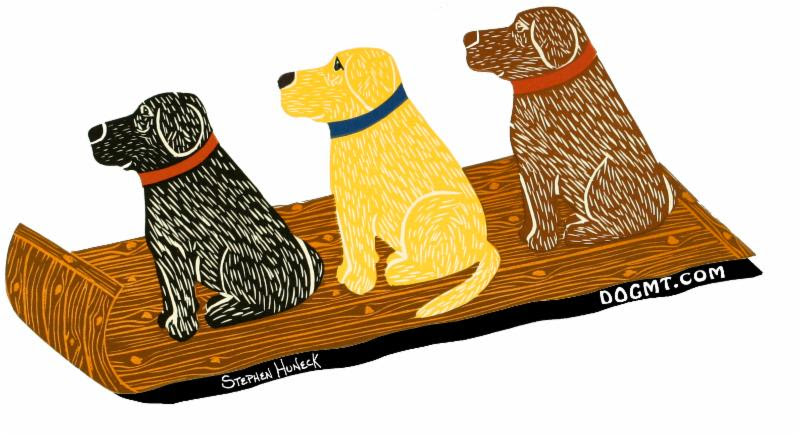 The bonfire will be burning until 8 pm. Gather round to roast some s'mores and hotdogs while enjoying a birthday snuggle under the stars with Sally!
In lieu of birthday presents, Dog Mountain will be accepting donations of pet food, pet supplies, and old towels and blankets for the Kingdom Animal Shelter.
The event is volunteer driven and free to everyone. And, as always, dogs welcome!
Thank you for your support! You make Dog Mountain possible!
With love and gratitude,
The Dog Mountain Pack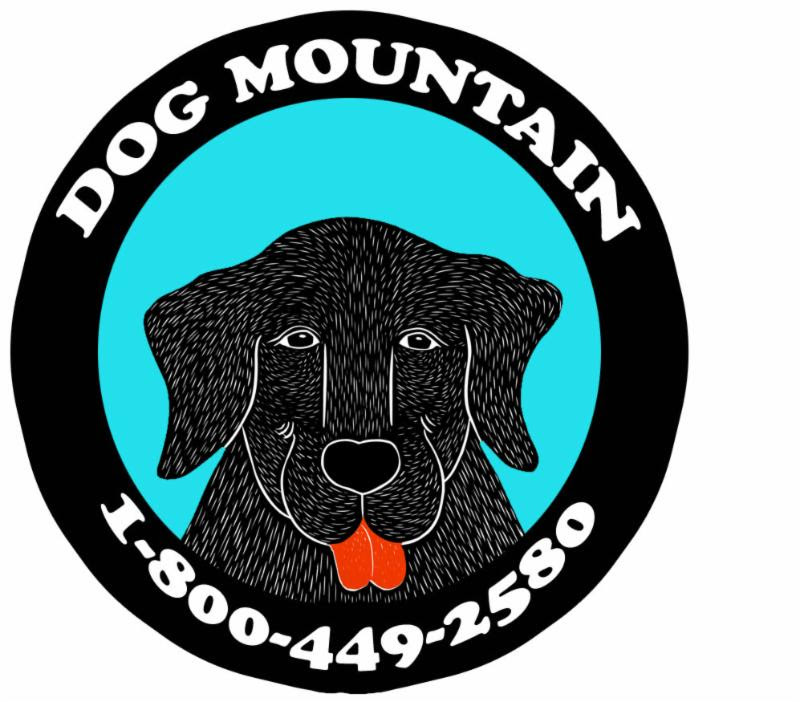 ---