New Kids T-Shirts!
November 22, 2021
The holidays are coming, and Dog Mountain has something special for all of our littlest Pack Members! We couldn't be more excited to introduce new Kids T-Shirts in three exclusive Huneck designs! Featuring Sally the Black Lab and Molly the Golden Retriever, these colorful shirts are sure to delight fans of Stephen Huneck's Sally Book Series.
---
New Mugs
November 2, 2021
The leaves are falling, the weather is getting chilly, it's time to bundle up by the fire with a steaming cup of coffee, tea, or cocoa! Now you can sip your beverage of choice in style with one of our three newest Dog Mountain mug designs!
---
Holiday Cards & Candles
October 19, 2021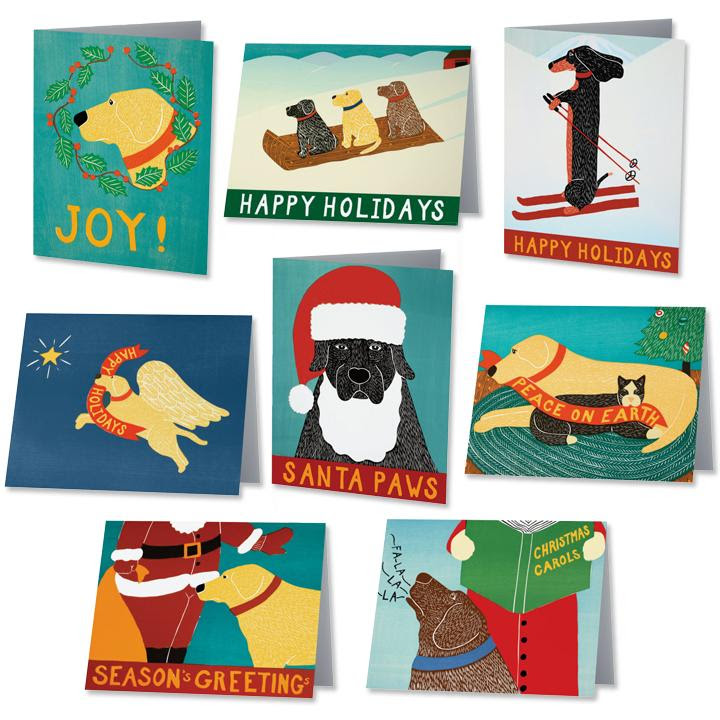 We can't believe it either, but the holidays are just around the corner! Get a jump on the upcoming festivities with Dog Mountain's fabulous Holiday Card Packs! We have tons of adorable designs - from humorous to heartwarming.
Looking for a little Huneck holiday decor? Check out our line of holiday scented candles!
---
New: Greeting Cards
October 13, 2021
We're excited to introduce four new Dog Mountain Greeting Card designs! These large folded cards are 5" x 7" and printed in a premium matte finish. Blank on the inside, they are a delightful way to send a message to friends and loved ones.
---
New: Angel Dog Knit Hats
October 6, 2021
The Days are getting shorter, the leaves are changing colors, and that fall nip is in the air... Keep your ears toasty warm during the cooler months with our Angel Dog Knit Hats!
Now available in Burgundy and Gray, each knit hat comes embellished with your choice of a Yellow, Black, or Chocolate, embroidered Angel Dog!
---