An Important COVID-19 Update For The Dog Mountain Pack
March 17, 2020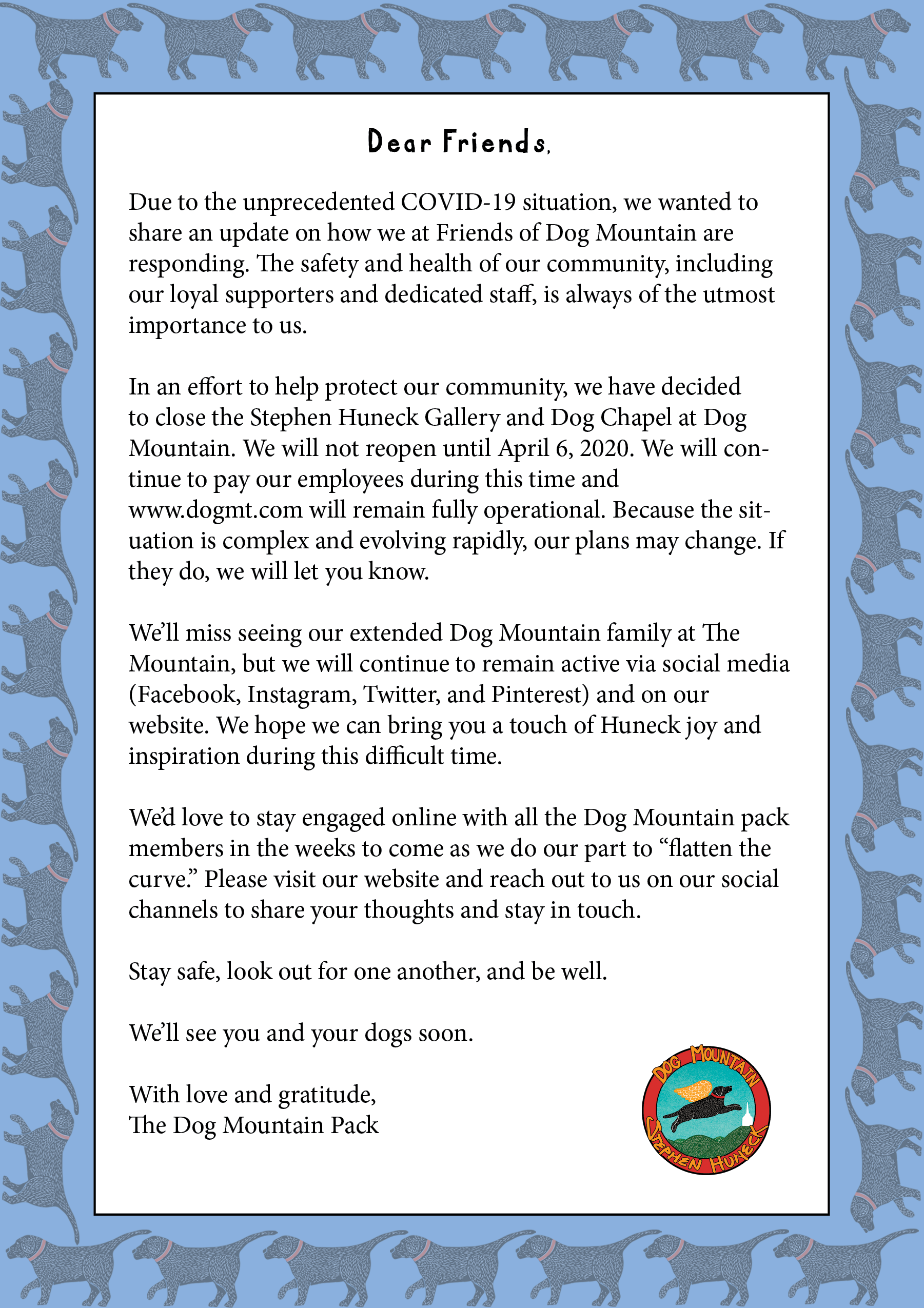 ---
Favorite Mats Are Back in Stock
February 26, 2020
New: Golden Retriever Angel Dog Art
January 10, 2020
Here at Dog Mountain we LOVE Golden Retrievers! Cuddly, loyal, and lovable, they truly are angels (most of the time...).
What better way to show our love for all things Golden then by expanding our angel dog art line to include them!
Have an angelic Golden Retriever in your life? Now you can honor him or her with one of three new prints featuring Stephen Huneck's iconic Angel Dog Golden Retriever!
---