Spring Goody Bags:
April 17, 2017
We're proud to announce a new goody bag to celebrate springtime! Our Limited Edition Spring Goody Bags are an extra-special treat!
Included in each bag is over $125 of wonderful gifts, goodies, and art packaged in a springtime tote bag! All for only $49.95!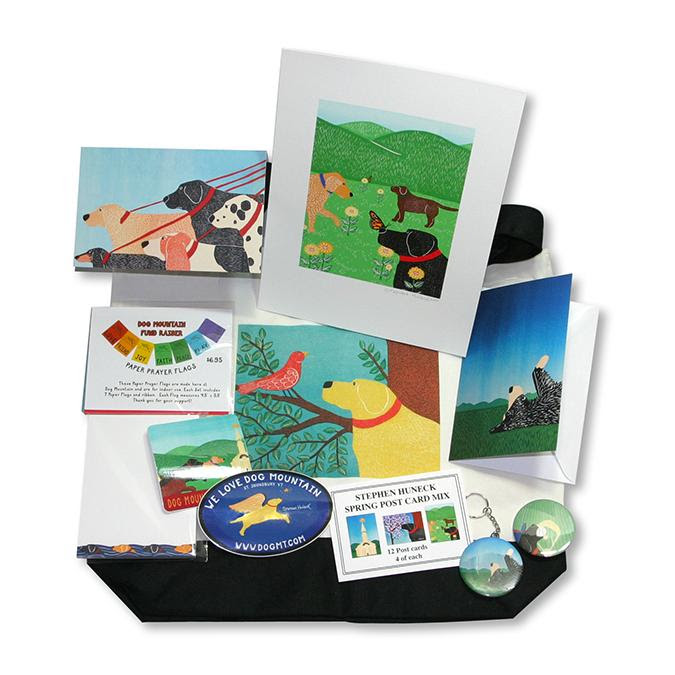 They make great gifts (hint hint: Mother's Day...). Perfect for Dog Mountain fans or a great way to introduce a loved one to the joy of Stephen Huneck's artwork!
We have limited supplies, so make sure to pick one up before they're gone for good!
---
New Totes:
April 6, 2017
We've added two gorgeous new limited edition tote bags to our line!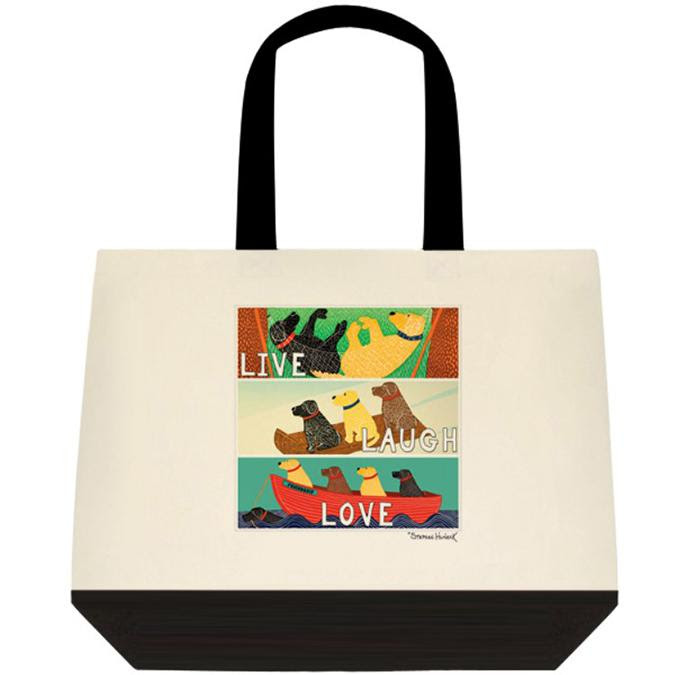 Celebrate the important things in life with our Live, Laugh, Love Tote.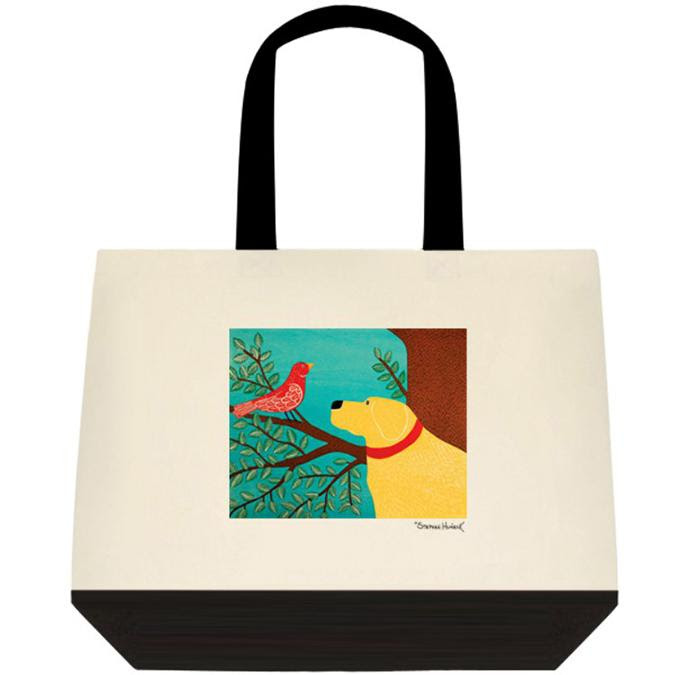 Or, if you're as excited about spring as we are, check out our new She Sings a Lovely Song Seasonal Tote.
Made from 100% 12 oz cotton, all of our tote bags are large and sturdy enough to carry books, groceries... or a whole lot of dog treats!
Premium Gift Card Singles: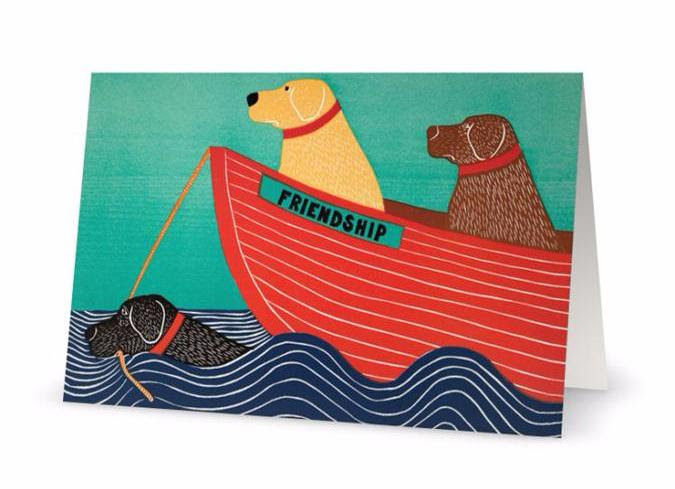 We are proud to introduce our new line of premium single cards!
Available in 5 great designs, these 5"x7" cards make a bold statement.
Printed in a lovely linen finish, they are a colorful gift on which to pen your heartfelt prose.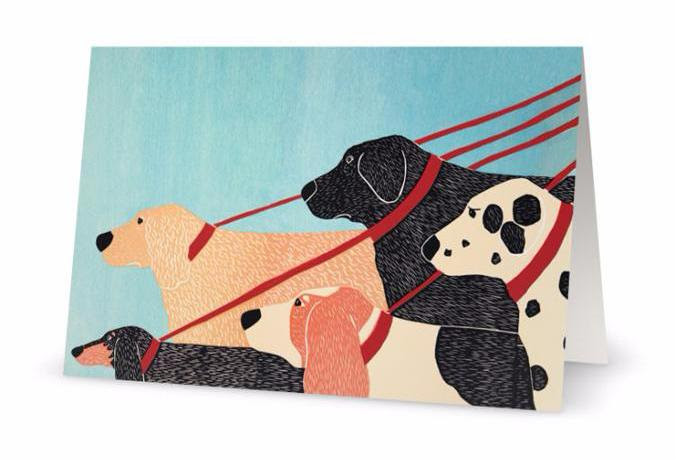 ---
New Giclee Print:
March 9, 2017
Sally is such an important fixture on Dog Mountain. Not only is she a wonderful dog and an adorable mascot, she represents the values we hold dear at Dog Mountain.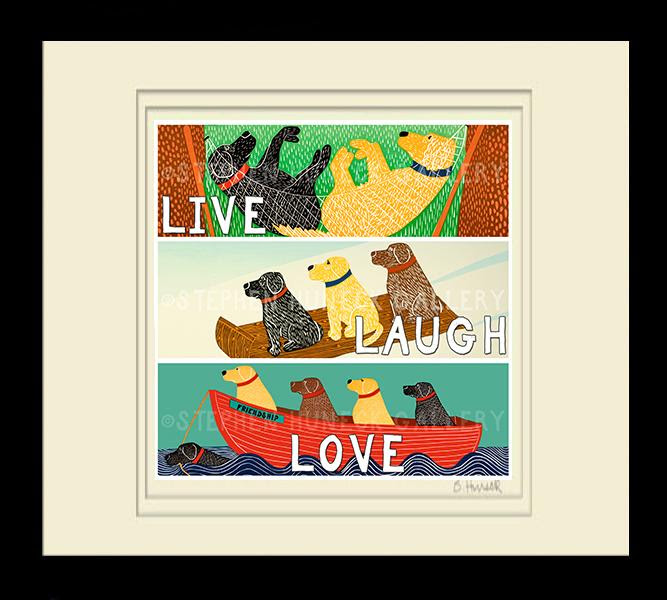 So to celebrate her fourth birthday, we're releasing a very special new print in her honor. Join Sally as we celebrate the important things in life: "Live, Laugh, Love"!
---