New Prints!
October 25, 2018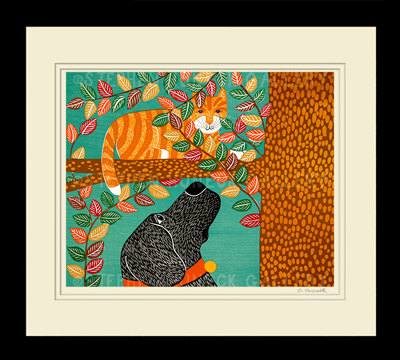 We're feeling festive for fall! So how about some new autumn art to celebrate those brilliant fall colors. Our newest print, "Up a Tree - Autumn," comes in your choice of dog AND cat color!
Goldens Welcome Print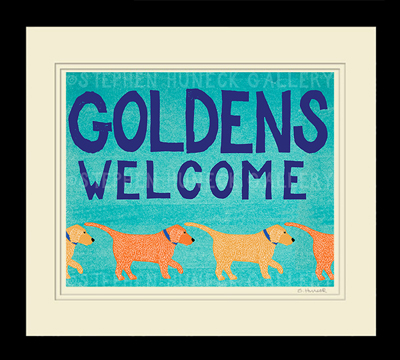 You know what we love at Dog Mountain even more than Fall? Golden Retrievers! Welcome every gorgeous Golden into your home with this adorable "Goldens Welcome" print.
---
New Holiday Card Packs!
October 17, 2018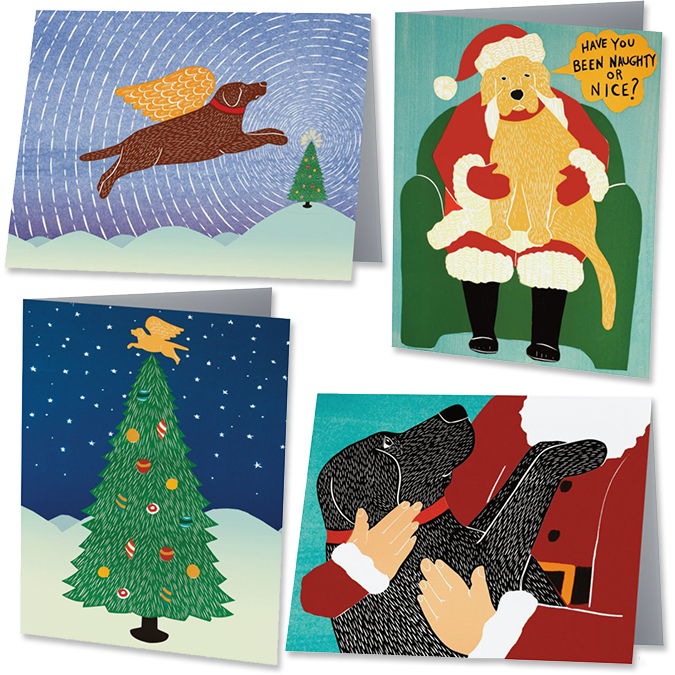 Yes, we know it's October. But, the holidays seem to start earlier every year...
In preparation of the fast-approaching festive season, we're so excited to introduce a new X-Mas Cheer Holiday Card Pack! The is pack comes with 8 deluxe cards in 4 gorgeous new designs! HO-HO-HO!
More Holiday Cards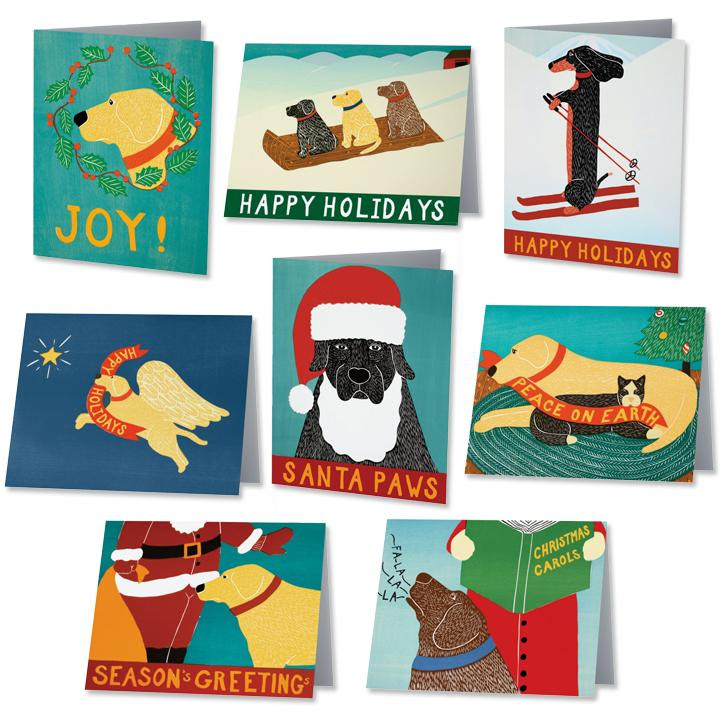 And for those of you who love the originals... we got you covered! With plenty of designs to choose from, there's something out there for everyone! So, send your loved ones a little Dog Mountain holiday happiness this year!
---
Knit Hats Are Back!
October 10, 2018
The days are getting shorter, the leaves are changing color, and the temperature is nice and crisp. Fall is upon us. And, you know what that means? It's time to bring back our Angel Dog Knit Hats!
Each hat comes with your choice of Black, Chocolate, or Yellow Angel Dog! They're sure to keep you cozy warm this Autumn.
---
New Live, Laugh, Love Card!
September 27, 2018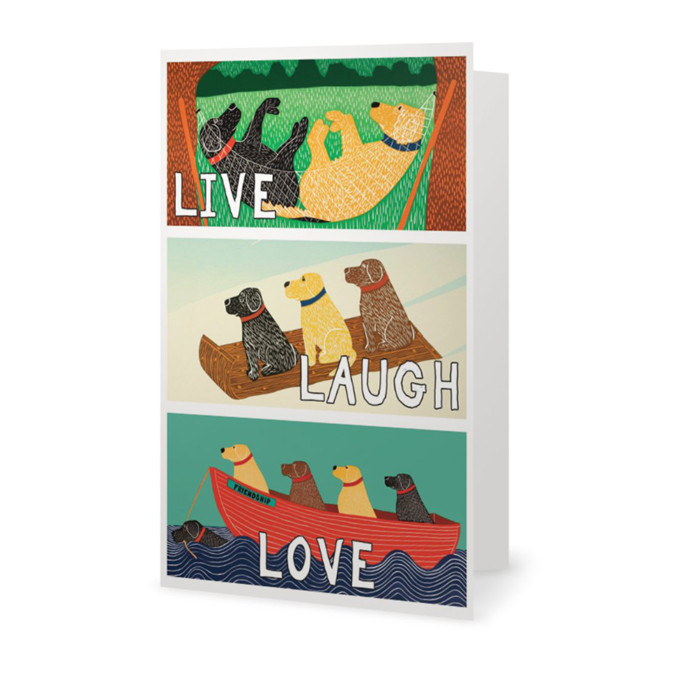 We're excited to introduce the newest addition to our Premium 5"x7" Card Line! This gorgeous design is a fan-favorite at Dog Mountain. It's a message we can all get behind... "Live, Laugh, Love!"
---
New Dog Mountain Magnets!
August 30, 2018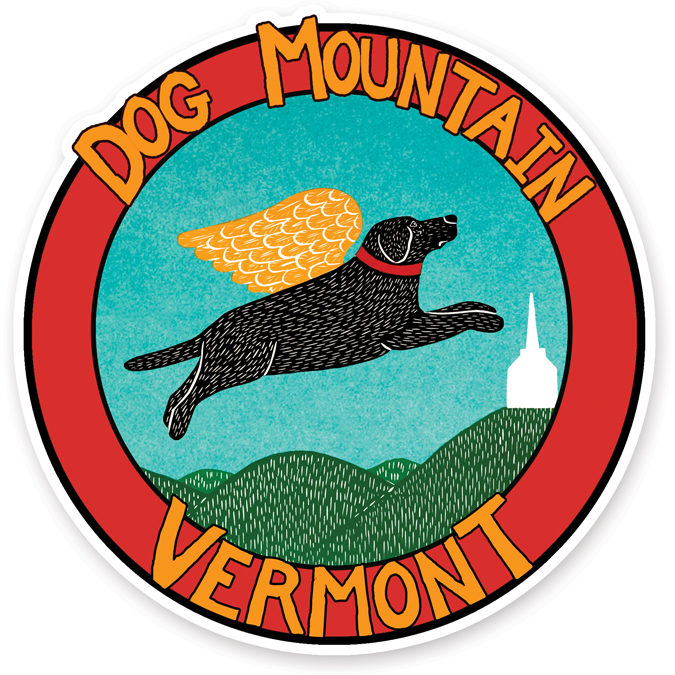 You asked, and we delivered! We're excited to introduce these brand new 4" logo magnets!
Our new magnets are specially formulated to be very thin while having stronger holding power than a refrigerator magnet. Perfect for indoor or outdoor use!
---
New: Dog Mountain Vermont T-Shirts!
July 31, 2018
The official uniform of the Dog Mountain Pack has arrived!
Our new Dog Mountain, Vermont T-Shirt is emblazoned with our colorful Angel Dog Logo on the front, while the back features the iconic Dog Chapel sign quote, "Welcome All Creeds, All Breeds, No Dogmas Allowed!"
Made from super-soft material, this t-shirt is sure to turn heads everywhere you go!
---
2019 Dog Mountain Calendar!
July 24, 2018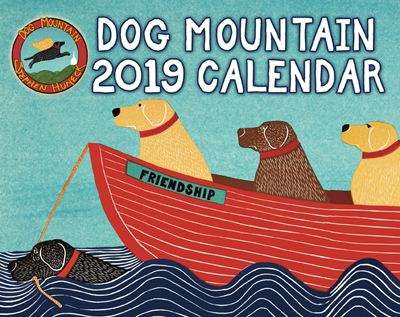 We know that it's only July, but we were too excited to keep our new 2019 Dog Mountain Calendar a secret any longer. It's cute as can be... we think you'll agree!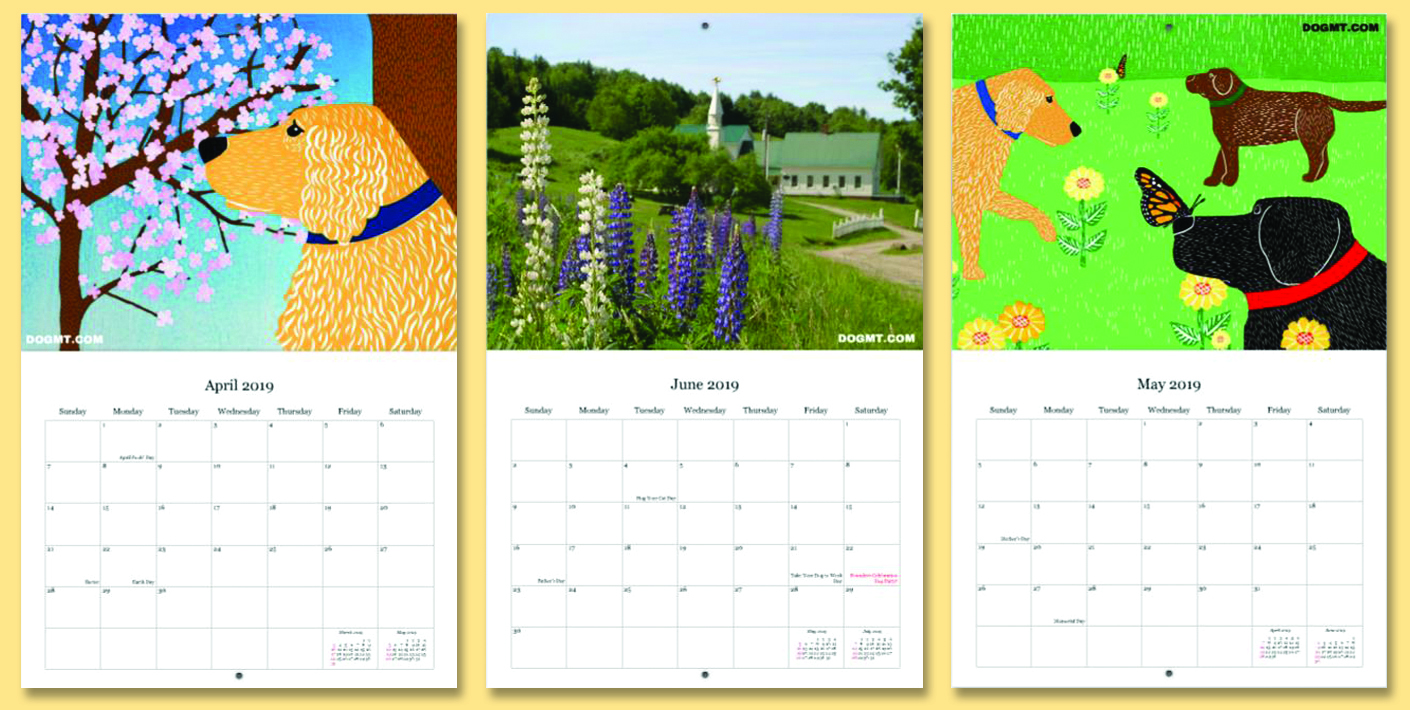 Each month in the calendar features an 8.5" x 11" full-color image of either a gorgeous Huneck print or photo of life on Dog Mountain! Loaded with important and fun holidays (including 2019 Dog Parties!), this Calendar is the BEST way to count the days with Dog Mountain!
---