New Wall Plaques!
November 29, 2018
More goodies for the Dog Mountain Pack! These new products were all handmade with love right here on Dog Mountain.
Check out these new slate wall plaques with jute hangers. Give a warm welcome message to all your visitors (especially dogs).
---
New Products!
November 28, 2018
Last year we introduced our all natural, handcrafted soaps. Well, you loved them so much, we're expanding our line! We're so excited to announce our newest items... Sea Salt Scrub, Avocado Oil, and Bath & Body Gift Sets!
Dog Mountain's new Lavender Sea Salt Scrub is a "head to toe" exfoliant is made with sea salt, avocado oil, & Lavender fragrance. Comes in a 4 oz. tub.
Dog Mountain's Pure Avocado Oil is simply the most amazing oil for the skin! This oil can be used in the treatment of eczema, dandruff, or as an all-over body moisturizer.
Dog Mountain's Single Bar Gift Set includes a handcrafted, cold-processed, soap of your choice with a wood soap saver.
Dog Mountain's 3-Bar Bestsellers Deluxe Gift Set comes with our three bestselling soaps, soap dish, pumice and nailbrush, bag and bow.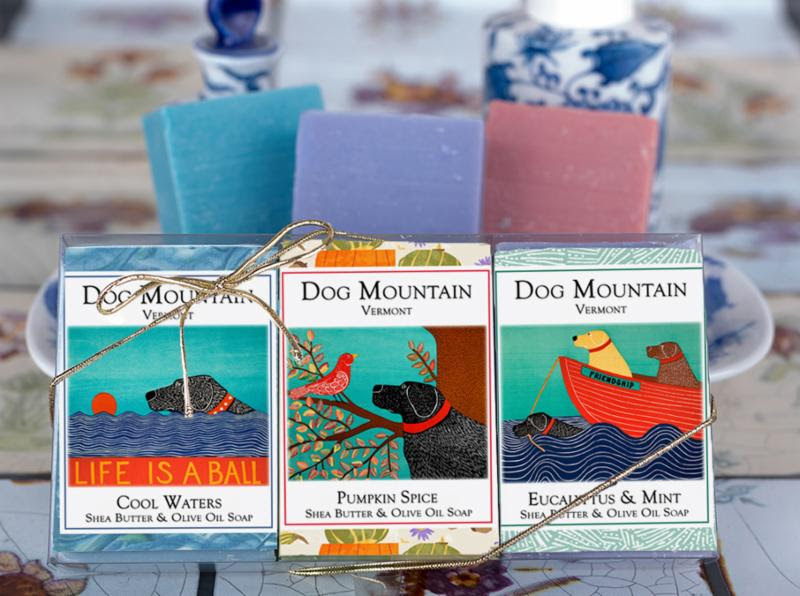 Dog Mountain's 3-Bar Gift Box comes with your choice of soaps in a clear gift box and gold bow. Made with the finest all natural ingredients of pure saponified Shea Butter, Olive, Coconut, and Palm oil. Blended with the highest quality fragrances, herbs, and color. Vegan, Gluten Free & Cruelty Free. Fair Trade.
New Rounds & Hooks
That's not all! We're thrilled to bring you a slew of new designs for our keychains, magnets, pins, & leash hooks! Even better, all of our new rounds are available as ornaments. Just in time for holiday decorating!
Add a little Huneck flourish with these decorative metal wall hooks. Perfect to hang leashes, collars, keys, hand towels, or even lightweight jackets!
These pins, keychains, ornaments, and magnets are handmade on Dog Mountain. They are created using lightfast ink and have a protective clear plastic coating.
---
New Prints!
October 25, 2018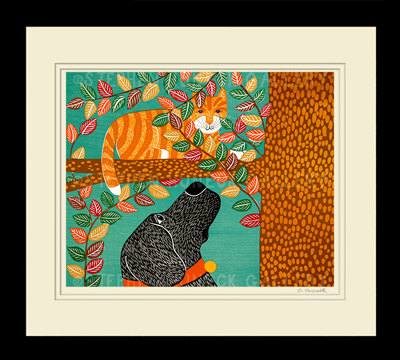 We're feeling festive for fall! So how about some new autumn art to celebrate those brilliant fall colors. Our newest print, "Up a Tree - Autumn," comes in your choice of dog AND cat color!
Goldens Welcome Print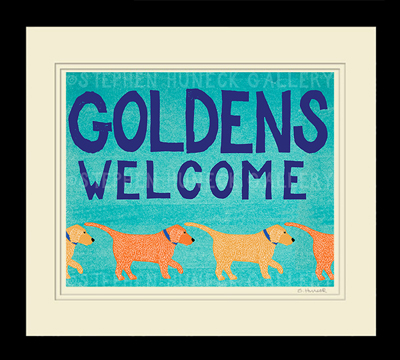 You know what we love at Dog Mountain even more than Fall? Golden Retrievers! Welcome every gorgeous Golden into your home with this adorable "Goldens Welcome" print.
---
New Holiday Card Packs!
October 17, 2018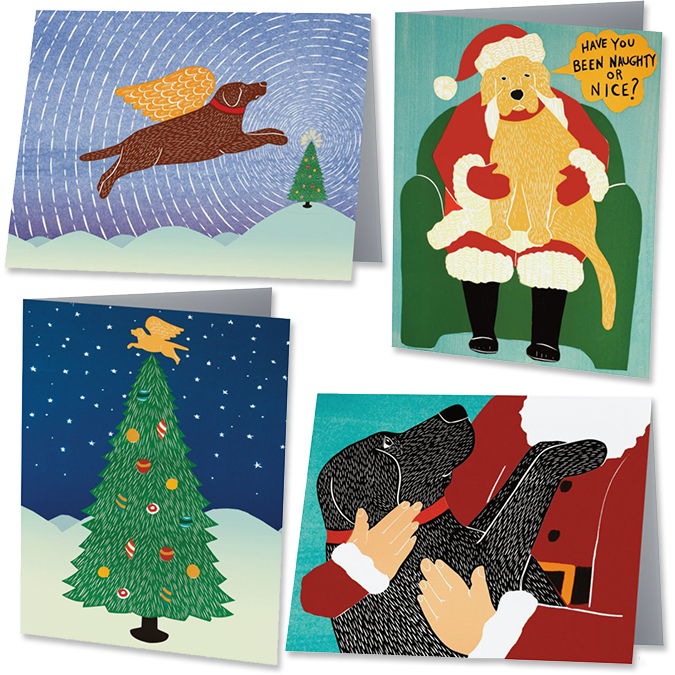 Yes, we know it's October. But, the holidays seem to start earlier every year...
In preparation of the fast-approaching festive season, we're so excited to introduce a new X-Mas Cheer Holiday Card Pack! The is pack comes with 8 deluxe cards in 4 gorgeous new designs! HO-HO-HO!
More Holiday Cards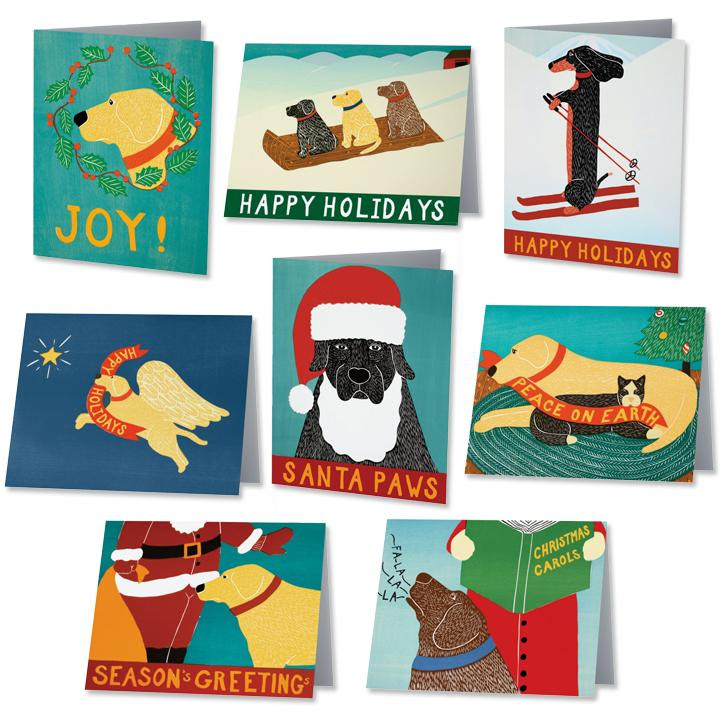 And for those of you who love the originals... we got you covered! With plenty of designs to choose from, there's something out there for everyone! So, send your loved ones a little Dog Mountain holiday happiness this year!
---
Knit Hats Are Back!
October 10, 2018
The days are getting shorter, the leaves are changing color, and the temperature is nice and crisp. Fall is upon us. And, you know what that means? It's time to bring back our Angel Dog Knit Hats!
Each hat comes with your choice of Black, Chocolate, or Yellow Angel Dog! They're sure to keep you cozy warm this Autumn.
---