New Kids T-Shirts!
November 22, 2021
The holidays are coming, and Dog Mountain has something special for all of our littlest Pack Members! We couldn't be more excited to introduce new Kids T-Shirts in three exclusive Huneck designs! Featuring Sally the Black Lab and Molly the Golden Retriever, these colorful shirts are sure to delight fans of Stephen Huneck's Sally Book Series.
---
New Mugs
November 2, 2021
The leaves are falling, the weather is getting chilly, it's time to bundle up by the fire with a steaming cup of coffee, tea, or cocoa! Now you can sip your beverage of choice in style with one of our three newest Dog Mountain mug designs!
---
Holiday Cards & Candles
October 19, 2021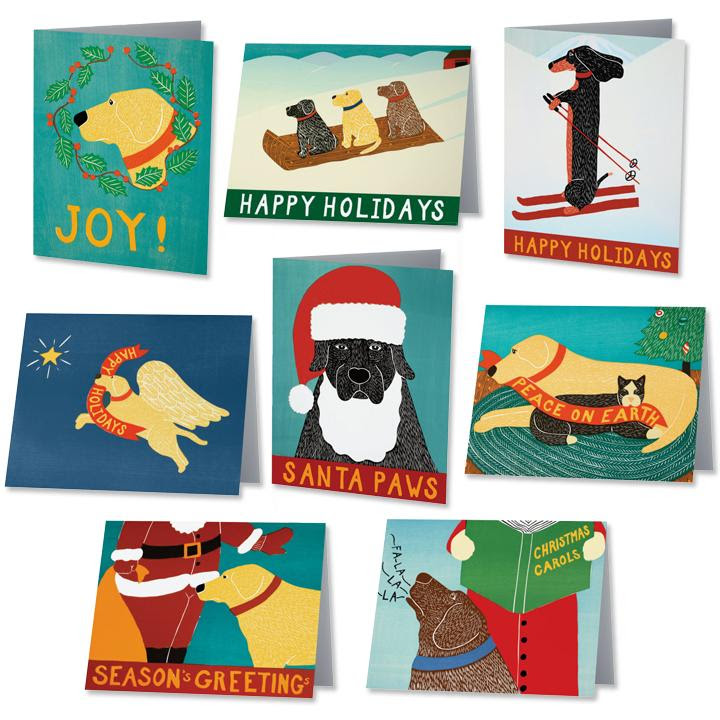 We can't believe it either, but the holidays are just around the corner! Get a jump on the upcoming festivities with Dog Mountain's fabulous Holiday Card Packs! We have tons of adorable designs - from humorous to heartwarming.
Looking for a little Huneck holiday decor? Check out our line of holiday scented candles!
---
New: Greeting Cards
October 13, 2021
We're excited to introduce four new Dog Mountain Greeting Card designs! These large folded cards are 5" x 7" and printed in a premium matte finish. Blank on the inside, they are a delightful way to send a message to friends and loved ones.
---
New: Angel Dog Knit Hats
October 6, 2021
The Days are getting shorter, the leaves are changing colors, and that fall nip is in the air... Keep your ears toasty warm during the cooler months with our Angel Dog Knit Hats!
Now available in Burgundy and Gray, each knit hat comes embellished with your choice of a Yellow, Black, or Chocolate, embroidered Angel Dog!
---
New: Dogs Have a Soul Mat
September 16, 2021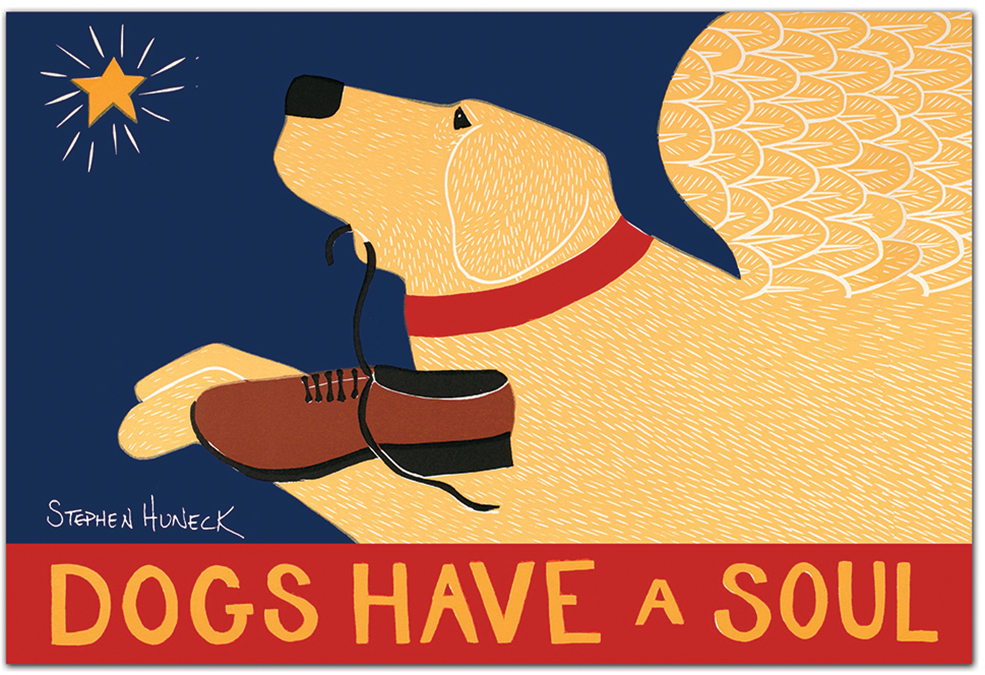 Dogs Have a Soul... and the soles of your shoes will thank you each time you walk across our newest doormat! With Stephen Huneck's cheeky play on words, this mat is the perfect reminder to cherish your dogs (and wipe your feet).
---
New: Beware of Dog Sticker
August 17, 2021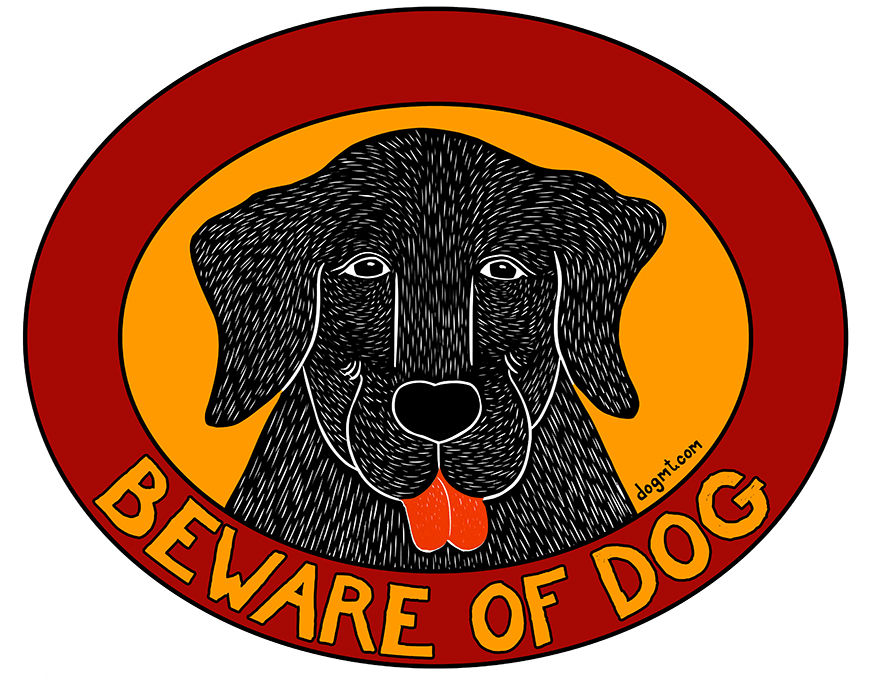 We've got a brand new sticker decal design to introduce. The tongue-in-cheek, Beware of Dog Sticker is made from durable vinyl and is water resistant. It's sure to scare off any intruders... who have a fear of being licked to death!
---
New: Cutting Boards
August 12, 2021
We're excited to announce our new line of Cutting Boards. Available in two gorgeous designs, they are both beautiful and functional. Made from a frosted, textured glass, each board has four anti-slip rubber pads.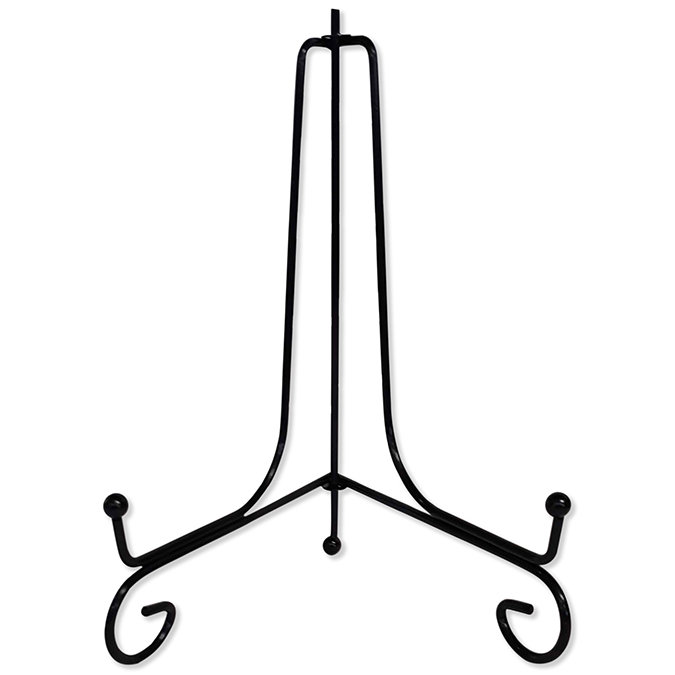 Display your Dreaming or Friendship Cutting Board with pride with a cast iron stand (sold separately).
---
New: Tote Bags
August 10, 2021
In anticipation of our upcoming 20th Anniversary Celebration Fall Dog Party, we're bringing back some fan-favorite designs from over the years. Check out our two new tote bags! Now available in Angel Dog and Friendship designs!
The perfect size for shopping or personal use. They're made from 100% natural 12 oz. cotton canvas and are great for the environment.
---
We're excited to introduce two new mug designs! Curl up and get comfy with our new Catnap Mug. Or get ready for that next Zoom call with a Networking Mug. Whether you're drinking coffee or tea, these 15oz mugs are generously sized and cute as can be!
---
New: Greetings Bumper Sticker Magnet
July 13, 2021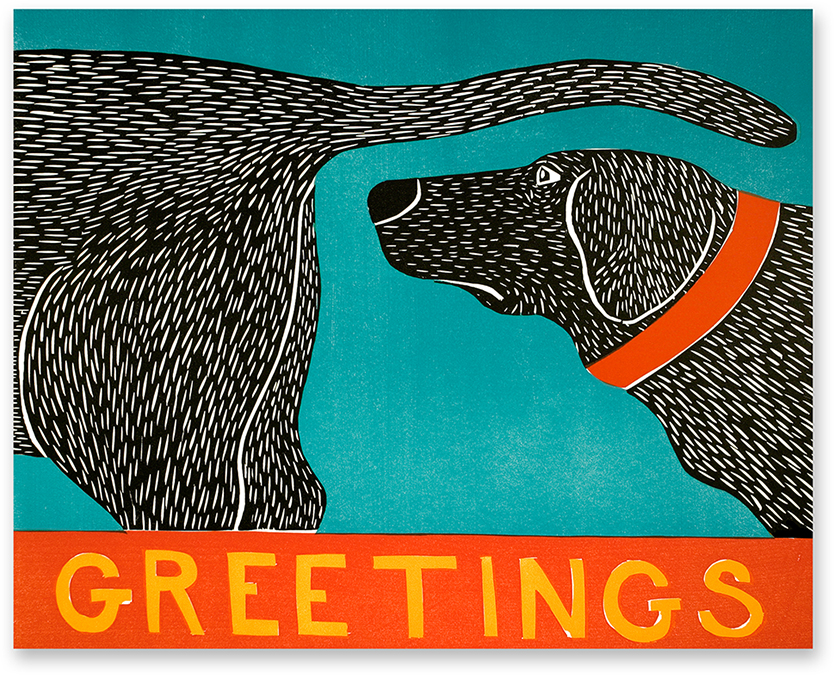 Our newest Greetings Magnet is specially formulated to be very thin while having stronger holding power than a refrigerator magnet. Outdoor rated for 1 year, but can last much longer depending on conditions. Perfect for indoor or outdoor use.
Use it as a bumper sticker magnet and greet your fellow travelers the Dog Mountain way!
---
New: 2022 Dog Mountain Calendars
July 7, 2021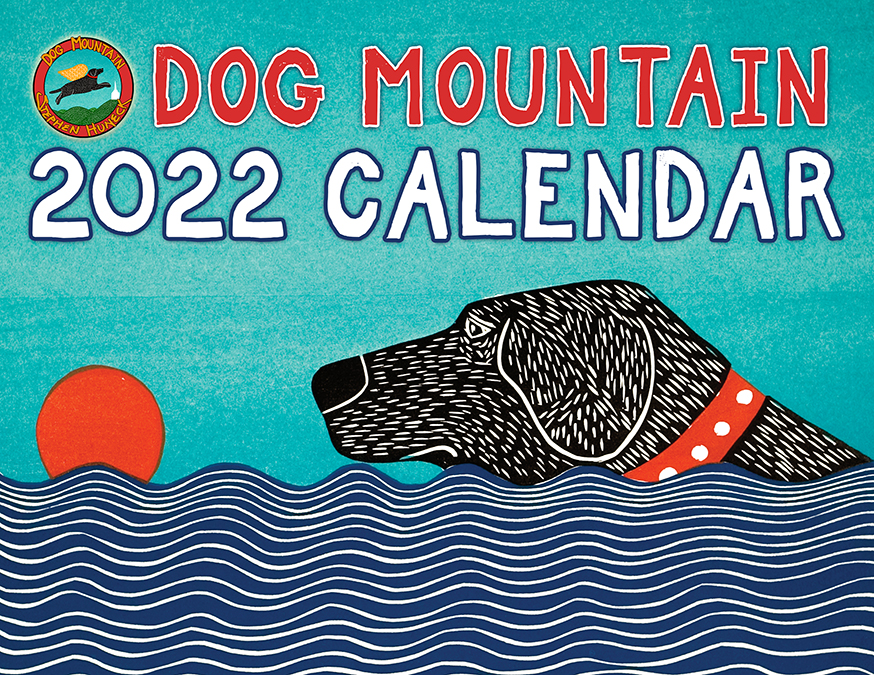 We know it's only July, but we couldn't keep it a secret a second longer! We're excited to introduce our new 2022 Dog Mountain Calendar!
Each month features a beautiful Dog Mountain high gloss image. Keep track of your most important events (including the 2022 Dog Mountain Dog Parties!) with this charming wall calendar.
---