New: 2020 Calendar
July 3, 2019
We know it's only July, but we couldn't wait a second longer to introduce our new 2020 Dog Mountain Calendars!
Each month features a beautiful Dog Mountain-approved high gloss image. Keep track of your most important events (including the 2020 Dog Mountain Dog Parties!) with this charming wall calendar. Count the days with Dog Mountain!
---
New: Golden Angel Magnet
May 16, 2019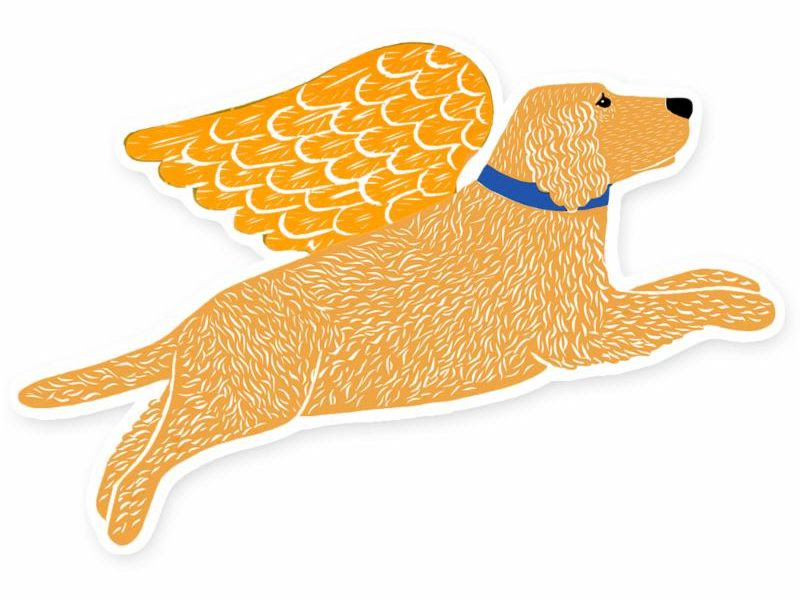 Show your love for all things Golden with our new car magnet!
This Golden Angel Magnet is specially formulated to be very thin while having stronger holding power than a refrigerator magnet. Outdoor rated for 1 year, but can last much longer depending on conditions. Perfect for indoor or outdoor use. Size: 4" x 2.72"
---
New: Golden Retriever Prints
May 2, 2019
Every Golden Retriever is an angel... most of the time. These two new prints represent the duality found in the personality of all dogs. Angel or rascal, we love them just the same.
---
New: Golden Retriever "Dreaming" Print
April 24, 2019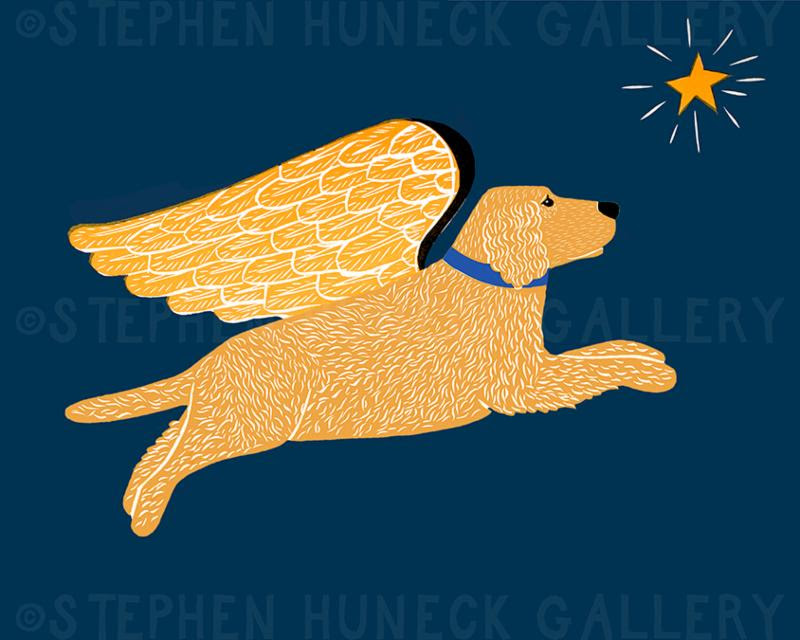 Stephen Huneck believed that all dogs were angels. This Golden Retriever angel dog flies through a night sky watching over his master. Available in small and large sizes, framed or unframed.
---
Personalized Memorial Candle
April 17, 2019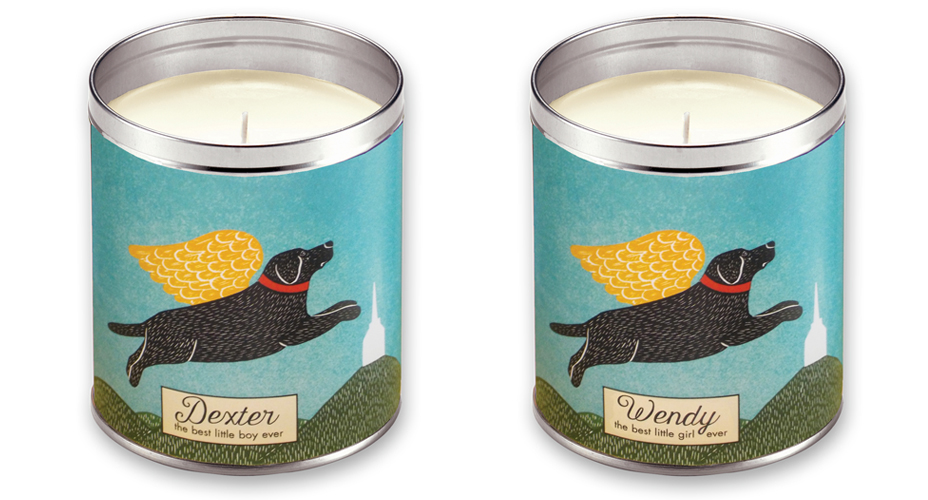 The passing of a dog is a devastating loss for the entire family. Adding your dog's name to Stephen Huneck's iconic Angel Dog image makes this personalized dog memorial candle a lasting remembrance of your four-legged family member.
---
New Bumper Sticker!
April 11, 2019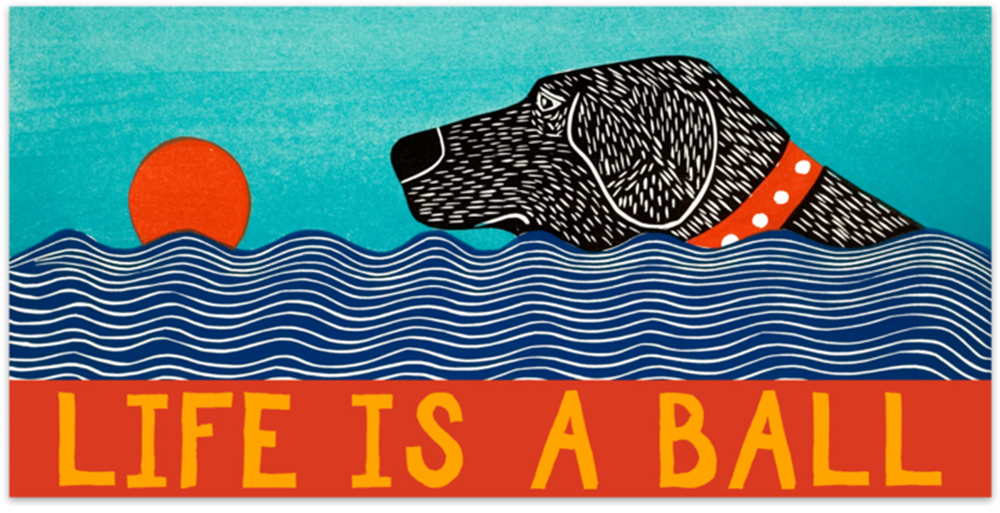 A motto to remember... Life is a Ball! These colorful and uplifting bumper stickers come with removable adhesive that is ideal for cars and trucks. Thick, durable vinyl protects your stickers from scratches, water, & sunlight. Perfect for indoor or outdoor use.
---
Dog Mountain Candles!
February 25, 2019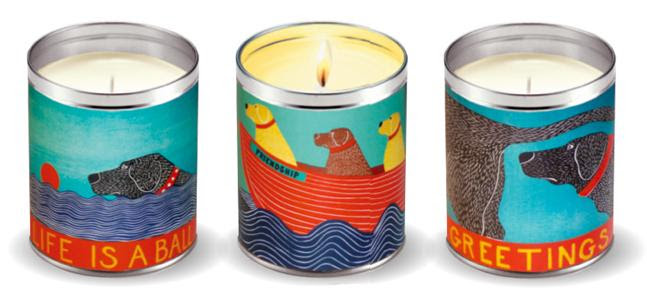 Dog Mountain is excited to bring you a new line of Dog Mountain Candles!
Hand-poured and crafted in Vermont by Aunt Sadie's Premium Scented Candles, each Stephen Huneck Candle is made from a blend of premium wax and authentic scent containing essential oils.
---