Angel Dog Knit Hats
October 9, 2020
The leaves are turning, the air feels crisp... fall weather is officially upon us. You know what that means? Time to bring back our beloved Angel Dog Knit Hats! These warm and cozy hats are embroidered with Stephen Huneck's iconic Angel Dog logo -- in your choice of dog color.
---
New Holiday Card Packs
October 6, 2020
We can't believe it either, but the holidays are just around the corner! Get a jump on the upcoming festivities with Dog Mountain's famous Holiday Card Packs!
We have tons of adorable designs - from humorous to heartwarming. Ho ho ho! Happy Huneck Holidays!
---
New Cards & Card Packs
September 27, 2020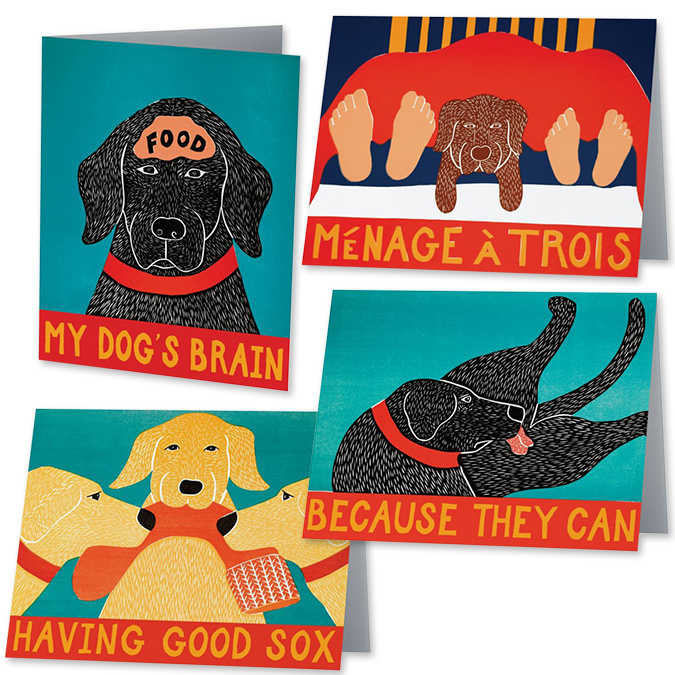 Looking to deliver some Dog Mountain magic? Check out our delightful new cards and card packs! Our new Funny Bones - Assorted Card Pack comes with eight cards and envelopes in four different humorous Huneck designs.
Or, check out our single premium cards. Each card is generously sized and comes in a delicate linen finish. Now in four new designs! These new Dog Mountain cards are sure to tickle the funny bone or warm the heart of those you love.
---
Dog Mountain 2021 Calendar
July 21, 2020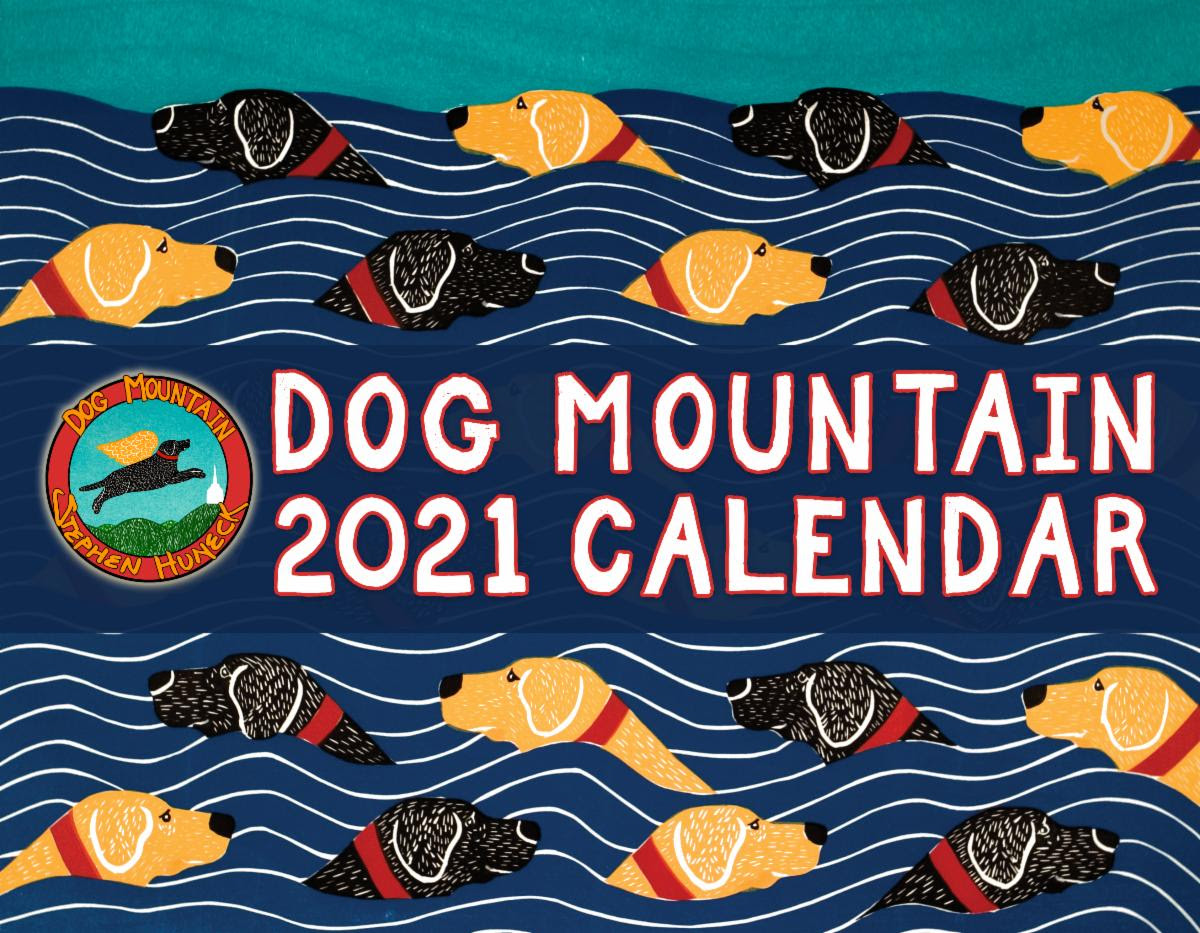 2020... what can we say? I think it's a year that most of us are ready to move on from. Well, here at Dog Mountain, we're looking towards the future... with our new 2021 Dog Mountain Calendar!
Each month features a beautiful Dog Mountain-approved high gloss image. Keep track of your most important events (including the 2021 Dog Mountain Dog Parties!) with this charming wall calendar.
---